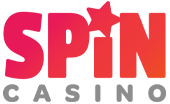 Bonus
Exclusive Offer 150 Bonus Spins + Deposit Bonus
Deposit Options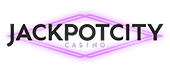 Deposit Options

Deposit Options
Bonus
$4,000 + 300 free spins
Deposit Options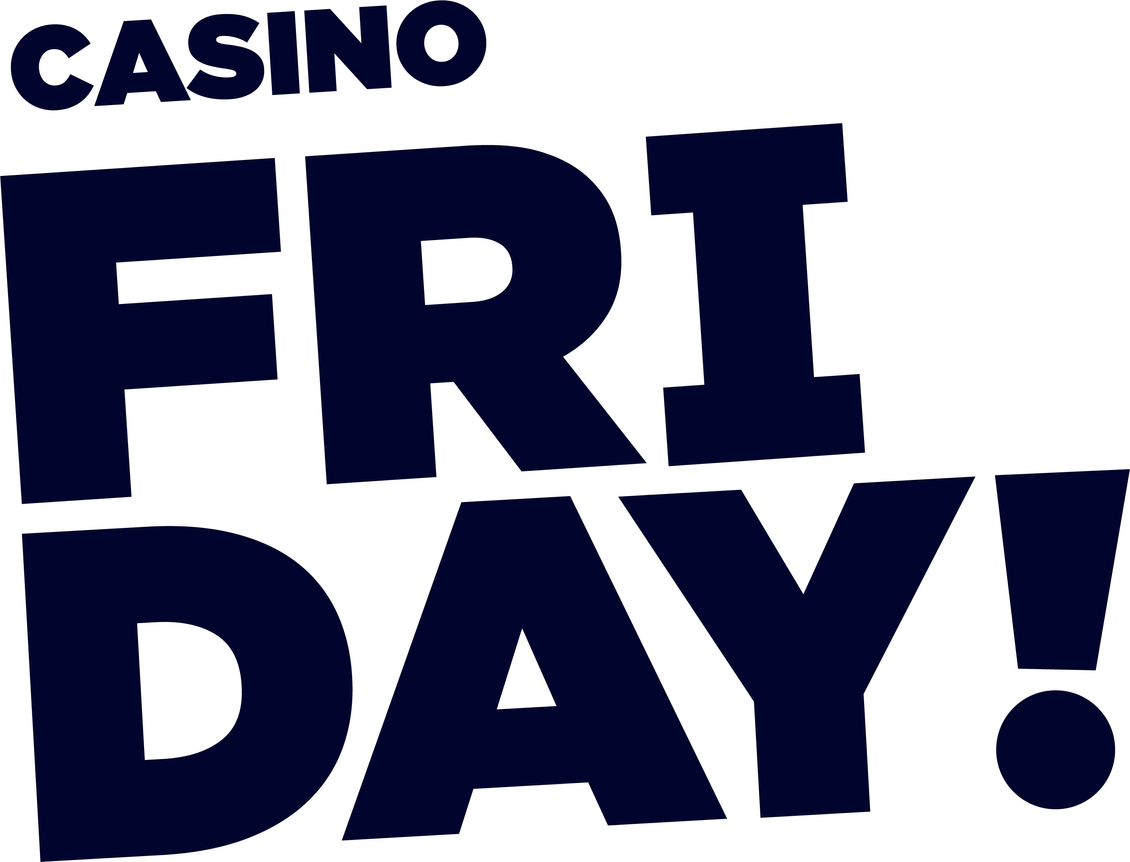 Bonus
C$1000 Bonus + 50 Free Spins
Deposit Options
Read More Casino Reviews
Can I play real money slots on an app?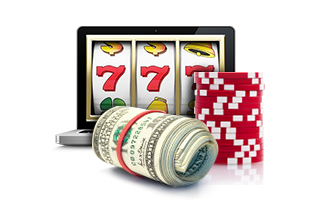 Yes, you can. In fact, for fans of the slot machine, apps offer one of the best ways to replicate the experience of hitting the slots in a land-based casino in Las Vegas, Atlantic City or your local venue in Canada.
You'll soon learn that, rather than downloading a dedicated slot app to your mobile device, you'll probably be directed to a responsive version of a casino site that's been optimized for use on a mobile device.
These behave just like an app, which is why we still refer to them as such, and the only difference is that you don't have to download a responsive site to your device in order to get started. You can still, however, add a shortcut to your home screen for easy access.
How do I start playing?
It's very rare for a casino not to offer at least some of their games to players on the move.
Because there are hundreds to choose from, finding a casino slots app to start with is no mean feat. Fortunately, there's a very easy answer if you already play online slots: just go with your favourite casino's mobile offering.
While there's no guarantee that the site(s) you use will have mobile slot game apps, the chances are pretty good; it's rare for a casino site not to offer at least some of their games to players on the go.
It will be a very different story, however, if you want to try the heady combination of mobile slots, real money slots and web gambling while you're on the move for the first time. With no regular haunt, you'll need to choose an online casino to register with in order to find a slots app.
Fortunately, we've identified a number of the best slot apps out there that will be perfect for your first time playing.
How do I find good slot apps?
To find one of the top slot apps, you'll be looking for all of the same criteria that make for a good casino slots app on the web:
Assurance that they are safe and honest to play at
A nice range of games to try, ideally including some of your favourites
Range of banking options with which to make deposits and withdrawals
Effective customer support that quickly addresses any issues you have
Fortunately, competition among providers of slot machines (app and site alike) is fierce and there are plenty of sites all performing at a very high level to ensure that they keep their customers loyal. After all, at the end of the day, that's what casino sites want to do more than anything else: hold on to their customers.
Because encouraging repeat business is so important in the world of casino sites and slot apps, more and more site owners are working to ensure that their mobile offerings have many games and is as easy to use as possible.
What devices are supported?
Responsive sites mean that almost every device that can get online can be used to play slot machine apps
Only the most outdated – and we're really talking years and years old here – devices will be unable to access slot game apps. Whether you use iPhone, Android, iPad, Windows Phone or even Blackberry, you should be able to find a casino out there that will suit your .
Of course, not every device will be able to access every game, but the use of responsive sites by providers means that almost every device that can get online can be used to play a slot machine app. Then, if and when you decide to upgrade, you'll be able to enjoy the most modern, cutting edge titles.
It probably goes without saying, but the more modern your handset/tablet, the more games you'll have access to. iPhone 6 users and Galaxy S7 Android users, for example, will be able to enjoy all of the newest games immediately.
How to install a slot app?
Because most online casinos offer responsive sites rather than a dedicated slots/casino app, you won't usually need to install anything to your phone. However, on the off chance that they do have an app, all you need to do is click the link to the relevant app store on their website.
From there, you can download the app either from the Google Play store (for Android) or through iTunes (for iPhone) and, voila, the slot machine app will appear on your phone.
Alternatively, you can search for it on your mobile device to download it directly. If you can't find a particular site's app, it may be that they haven't made it available in your home country.
Play on Spin Casino, Our Top Rated Slots App
How does it compare with desktop games?
As you might expect, some of the graphics are a little rougher in slot apps than their desktop equivalents. Sound effects and loading times may also take a bit of a hit, since the processing power of iPhone, iPad, Android etc. just can't match that of desktops or laptops.
However, the difference is pretty negligible. Slot app producers have done a fantastic job of creating slimmed down versions of their games for use on mobile devices, so you won't have to wait too long before you can get started.
One other significant difference between a casino slots app on a mobile or tablet and playing in a web casino is that the experience is a little more tactile. But what exactly does this mean for players?
Because you're tapping away at the buttons with your fingers, rather than clicking them with a mouse, it can actually feel a little closer to playing real money slots in a land-based casino.
Some slots fans take such a shine to the mobile slots/casino app scene because of this that they end up doing almost all of their online gambling on a smartphone or tablet instead of using a computer.
Access to free play games
Slot producers have done a fantastic job of creating slimmed down versions of their games for use on mobiles.
Are the same jackpots available?
Yes! The jackpot that players win is determined by the game, rather than the type of device being used to access it. This means that, even though you might expect the smaller size of smartphones and tablets to mean smaller jackpots, you can win sums of cash just as large as on a laptop or desktop.
This is even true of some progressive games, which means that it's possible to win a jackpot worth millions of dollars playing real money slots on your iPhone or Android. A big win is always something special, but hitting the jackpot on your commute to work or during a lunch break would be even more fantastic.
Do they support play in C$?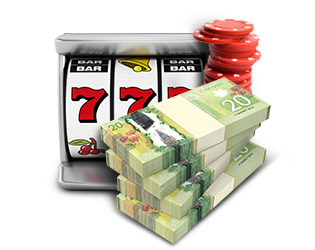 Because there are lots of active slots players located in Canada, the majority of sites do offer Canadian Dollars as a supported currency. And, if an online casino accepts deposits and allows withdrawals in C$ on their main site, this won't change on their slot apps.
Where possible, it's always a good idea playing using C$ for a couple of different reasons:
It avoids any fees or charges that a casino site imposes to convert between different currencies.
It means that you'll have a clearer picture of how much you're spending (and winning, hopefully!) without the need to convert between, say, US$ and C$ in your head every time you spin the reels
Are slot apps safe?
Slot apps safe to play with as long as you have sesibly, do your reseasrch and play with an honest provider
Just as when you're playing with an online casino, using a slot app is perfectly safe as long you're playing with a trustworthy and legitimate provider. Sites need to follow the same security protocol, such as ensuring that they properly protect all personal information and banking/payment details, for customers on mobiles that they do for web users.
As ever, we recommend being cautious when playing real money slots (as you should be whenever you make a purchase online) and taking appropriate steps to keep yourself safe:
Do some research before signing up with a site to make sure that it pays out wins, is certified by the proper authorities etc.
Look for reviews, either on this site or by other players, to confirm that that site works as it should
Use a secure network if you intend to use Wi-Fi to play, not a free/public service that could allow other connected individuals to access your data
In general, slot apps are safe to play with as long as you behave sensibly, do your research and use your common sense. This means that if something looks too good to be true, it probably is!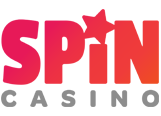 Exclusive Slots Bonus

100%

Up To

Exclusive Offer 150 Bonus Spins + Deposit Bonus
More than 580 games to play with real money
Over C$1600 available in deposit bonuses
Play with and earn real cash
350+ themed slot games