Alongside the progressives, which can be triggered randomly at any time during the base game, there is also the usual selection of Scatters and Wilds in the game. The Lion operates as the Wild and the Monkey is the Scatter, meaning you can get into a fair bit of mischief when you hit three or more of these in one go. This triples any winning combinations you land in that round, giving you a chance to win big bucks, even in the regular play.
Microgaming's record-breaking slot has crowned many a millionaire over the years. Let's take a look at some of the biggest jackpot champs in the game's history.
1 Jonathan Heywood
$20.06m (2015)
Jonathan Heywood won the incredible jackpot of £13.2 million on 6th October 2015 when playing the Mega Moolah progressive jackpot. He wagered the small amount of 25p per spin and this simple experience was a life-changer.
2 Marcus Goodwin
$11.6 million (2016)
On Saturday 5th August 2023, Marcus Goodwin won the Mega Moolah jackpot while playing at Yako Casino. This win is one of the biggest jackpot wins for online casinos. The winner's plans after his big win were to buy a big house, a vacation cottage and take his family on a trip to Africa.
3 Rawiri Pou
NZ $10 million (2016)
This lucky player, from New Zealand, won a massive jackpot on Friday 17th June 2016 when playing Mega Moolah progressive slot. This win was a life-changing experience for the winner and he was beyond ecstatic to claim his prize.
4 John Orchard
$9.5 million (2012)
John Orchard from the UK (Lincolnshire) won the whooping sum of £5.88 million on Sunday 9th December 2012. This jackpot was won while playing 'The Dark Knight' slot, linked to the Mega Moolah jackpot network. This life-changing prize encouraged John to quit his job and start living the best life!
5 Georgios M.
$8.65 million (2009)
This player, from Greece, won the massive jackpot of €6.3 million on 11th May 2009. He became an immediate millionaire which changed his life completely. Georgios only spun with €5 to win this big prize.
6 Anonymous
€8 million (2017)
One lucky winner from Europe, whose name remains anonymous, won a massive jackpot of €8 million when playing Mega Moolah slot at Tipico Casino. Triggering the Bonus Wheel on the game, this lucky player saw the wheel land on the Mega Jackpot position. His incredible win is confirmed to be the largest mobile jackpot to be won in history.
7 D.P.
€7.9 million (2016)
One lucky player, playing on her iPad device, hit the massive jackpot of €7.9 million at Zodiac Casino. This happened on 28th August 2016. She signed up for '80 Chances to Become a Millionaire' which requires just a €1 deposit. After her win, D.P. celebrated with some well-deserved champagne!
8 Anonymous
€6.9 million (2016)
This winner won close to €7 million at Spin Casino Casino after hitting the Mega Moolah progressive jackpot prize. This prize was won on Friday 8th April 2016. The player won this prize through the bonus wheel on the 'Millionaire Maker' slot.
9 C.F.
€6.6 million (2017)
On Tuesday 14th March 2017, C.F. hit the jackpot of €6,681,487 when playing at the mobile casino of Zodiac Casino. This lucky winner won through the introductory offer that comes with the casino.
10 N.C.
€6 million (2017)
On Monday 16th January 2017, a player known only as N.C., hit a massive jackpot on Mega Moolah Mobile, playing at Captain Cook's Casino. The prize was won by taking advantage of the promotion of '100 Chances to Become a Millionaire' for just €5.
11 Mark A.
CA$7.5 million (2015)
A Canadian player, known as Mark A., took home the large sum of $7.6 million when winning the Mega Moolah jackpot at Royal Vegas Casino. He had only joined the casino a day earlier before his big prize. That is one lucky win!
12 Gabriel L.
$5.94 million (2013)
Gabriel's win was a big one. This lucky player won the massive prize of £3.7 million on his mobile device. He couldn't believe his luck and he was over the moon when he found out about his big win.
13 Klaus E.
$5.56 million (2008)
This lucky player from Finland hit the jackpot $5.5 million at Blackjack Ballroom. His stake was only of 0.50c which makes this a massive win for Klaus. At first, Klaus thought this win was a mistake since he couldn't believe his eyes. Celebrations were in order when he realised that he was, in fact, a lucky winner.
Safari Themed Mega Moolah Apps
Nowadays, you aren't just limited to playing the casino game on your desktop, as now there is the Mega Moolah mobile app. We gave it a spin, to see how it stood up to the smooth and visually stunning nature of the in-browser game. To give it an extra challenge, the smartphone we used to play it on was a Windows Phone, as everyone's iPhone was out of battery. We were surprised to find the app fully optimized, and the gameplay very smooth. Sure, the graphics are a little simpler via app gameplay, but that's to be expected. The Mega Moolah real money app is fully compatible with your Apple, Android and BlackBerry smartphones, and judging by the gameplay on the Windows Phone, you will be in for a very pleasant surprise.
You can also play this casino games with a range of tablet devices, this offers a happy medium between desktop and mobile slots gaming - you get to game on a portable, handheld device - but the screen isn't so small that you lose a good chunk of the action. Is Mega Moolah safe on mobile? Yes, and you enjoy top encryption on data transfers to your device. Rest assured Mega Moolah is legit.
This really is a slot machine with a kick. If you want to feel your heart racing every time you click spin, then this Mega Moolah casino game is the one for you. Don't let its cute and charming safari themed graphics put you off your game, when you play to Mega Moolah odds you are playing for the big win!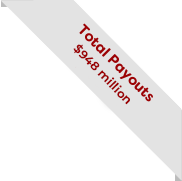 play for September's top jackpot
at Jackpot City with C$1,800 BONUS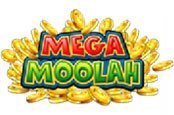 CURRENT JACKPOT
C$
Most recent win:
C$ 18,915,872.81 million in Aug 2023
PLAY NOW
at Jackpot City