Review
Updated August 2023
Play Great Blue Slots Today!
Great Blue is a fantastic adventure for any sea loving online gambler. If you adore the ocean, this is the slots game for you. The bonus round alone is worth playing for, because you have the opportunity to win so much real cash with every spin. Not to mention the jackpot, which at 10,000 coins can earn you up to C$50,000 in just one spin! It is no wonder that Great Blue is one of Playtech's most popular slots. Check it out today and see for yourself, you might just win big!
Great Blue Slots Features
Great Blue lets you know the theme of the slots game right from the beginning, when you are greeted by a friendly killer whale as you wait for the game to load. The game itself has an underwater ocean theme, with the symbols all having to do with sea life or the ocean itself. The number symbols and "face card" symbols of Jack, Queen, King and Ace are all blue and shaped like bubbles, while the other symbols are all sea creatures such as sea horses, clams, sharks, and fish.
The next thing you'll notice about this slots game is the massive number of paylines it offers. With 25 paylines, you have so many chances to win, it would be crazy not to try it out. The only downside is that when you have this many paylines, your bets can get pretty expensive because you will always want to bet the maximum number of paylines so that you maximize your chances of spinning a winning combination.
In addition to having so many paylines, Great Blue offers a unique and rewarding bonus round, and stacked wilds on top of it. Stacked wilds are pretty standard these days, but Great Blue's bonus round really stands out as unique. You activate the bonus round by lining up at least three or more clam shells (with a pearl inside!) on any of the five reels while you are playing.
Dive deep into this ocean adventure featuring all your favourite sea creatures and big payouts.
With 25 adjustable paylines, it's easy to make a splash no matter how big or small your budget is.
After you activate the bonus round, you are transported to the ocean floor where give closed pink clam shells are laid out before you. You get to choose two of the five shells, which then open up and reveal your prize. You can win free spins, as much as 33 spins in a single round, or multipliers of up to 15x! That is really outstanding when you consider a max bet of C$5. Think about it – if you have a 15x multiplier on a C$5 bet, if you win only one coin your next spin you will still cash out atC$75 minimum in only one spin!
You can also count on the Wild killer whale symbol to increase your wins. The orca himself is the wild symbol, and when you see him come up in your reels he can substitute for any other symbol. Wilds always pay out the maximum potential win, so the potential is pretty massive.
The 10,000 coin jackpot is what really gets people excited when playing Great Blue online slots. This jackpot gives you the chance to win up to C$50,000 instantly. This massive payout only comes if you spin while playing the max bet, though. If you play the minimum it might only win you C$100, which is not that bad!
Coins and Stakes
One of the things that is considered a negative aspect of Great Blue is that you can only choose between two coin values – one cent or two cents. But, when you consider that you have to pay for each payline you bet on, and that you can still win up to C$50,000 with those coin values, it is really not a negative aspect of the game. It does pay to play the max bet in this game, to ensure that whne you do win, you win big!
Great Blue Slots Symbols
In Great Blue online slots, all of the symbols revolve around an "under the sea" theme. You will find the classic card value symbols, which are the numbers one through 10 as well as "face cards" including Jack, Queen, King and Ace. There are also a number of sea creatures that show up when you spin the reels, including a killer whale, a seahorse, a clam shell with a pearl, a shark and a yellow fish.
The killer whale is the wild symbol in this slot game. All you need to do is line up five killer whales and you win the 10,000 coin jackpot! The pink clamshells with a pearl inside are what trigger the bonus round. Spin three clam shells, even if they don't line up on a payline, and you will enter the bonus round described above.
Play Great Blue Slots Today!
Great Blue is another one of Playtech's great casino slot games. With 25 paylines and a maximum payout of C$50,000, it is definitely worth a shot. Make sure to maximize your winnings by playing the max bet, so that when you win you get the best payout possible. You don't usually see 25 paylines in online slots, so take full advantage! Also make sure to play the bonus round and get your hand on some of those real cash prizes today!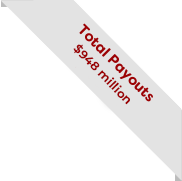 play for September's top jackpot
at Jackpot City with C$1,800 BONUS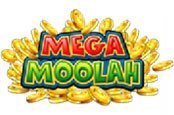 CURRENT JACKPOT
C$
Most recent win:
C$ 18,915,872.81 million in Aug 2023
PLAY NOW
at Jackpot City