Review
Updated August 2023
Simple and Fun
Lucky Twins online slots is a straightforward game to play that any slot player shouldn't have trouble picking up and playing. Match three or more symbols in a row and enjoy prize payouts. There are a total of 9 paylines covering all the most obvious positions on the reels. This game has wilds and scatters to look out for as you play along, but there are no bonus features to worry about learning.
It is available for free play and all the features of the game can be tested without spending any money at all. That means if you want to find out what you can expect from the game you can easily learn about all the different benefits and how the game feels to play without spending any of your own money. Once you're ready to move to the real money version you'll have the opportunity to win up to C$25,000 as you play along. Enough money to keep gameplay interesting.
Some nice caption about why this game is exciting
Some nice caption about why this game is exciting
While playing Lucky Twins slots online it's possible to win as much as 25,000 coins if you hit the big jackpot. The Lucky Twins Logo is the highest paying symbol and it awards 5.00, 50.00, 200.00 and 1250.00 for 1 through 5 logos appearing in a line consecutively. While playing the game there are wild symbols that can appear on one reels number 3, 4 or 5 and they can help increase your chances of winning big. The Gold Ingot symbol represents the wild symbols. There are also scatter symbols that pay out between 2.25 times the bet value up to 45 times the bet value if you get between one and five of the symbols out on the reels.
While most players will be shooting for the major Lucky Twins jackpot symbols as they play the game, it's possible to rack of some serious prizes with many smaller wins as well, and that happens quite often while playing Lucky Twins. Between wild prizes and scatter payouts you'll be bringing money in more often than you might expect.
Quality of Game and Graphics and Sounds – Clever Heading
The Lucky Twins slot machine is built with a bright Oriental theme that inspires good feelings and relaxation as you play the game. Each of the symbols is a positive one, and this game has a relatively unique theme to it. Even the standard card symbols are dressed up with special symbols to give them a more unique look overall, which is a nice change from most other slot games out today.
The background of this slot game looks like vivid red clouds with a golden confetti rain that shows off a massive win or success in general. It's exciting and unique to look at, which helps this slot come off as something special.
Lucky Twins is a relatively traditional five-reel slot game. It has just 9 paylines, but the addition of scatters and wilds still leaves you with a good chance of victory as you play along. The 25,000 coin jackpot isn't massive, but it's still large enough to make this simple game worth playing. Whether you just want a simple game to play that you don't have to think about much after a long hard day, or you like the look of Lucky Twins, it can be very entertaining to try for one of the high jackpots as you play the game.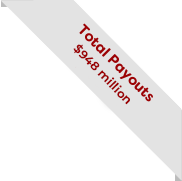 play for September's top jackpot
at Jackpot City with C$1,800 BONUS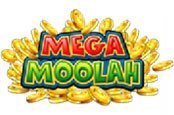 CURRENT JACKPOT
C$
Most recent win:
C$ 18,915,872.81 million in Aug 2023
PLAY NOW
at Jackpot City