Review
Updated August 2023
A Classic with Potential
Happy New Year is a classic slot that only has three reels, but it has a lot of potential for a classic. It has a total of five paylines and offers plenty of opportunities to win big money. The firecracker symbols serve as the wild for the game, and there is also a multiplier to help you rack up big wins. The biggest wins come from the Happy New Year symbol itself so it's important to watch out for them as you play the game. These symbols also serve as a wild and a multiplier so you can use them in combination with other symbols to get nice sized prizes as well.
Happy New Year slots can be played for free at the right casinos, but it depends on where you sign up. This Microgaming slot game is simple to get used to, and it will only take you a few minutes of play money play before you're confident enough to move up to real money.
Win up to C$60,000
Happy New Year online slots is a relatively tame game compared to all the progressive slots that are out today, but it still has quite a bit to offer players. You can bet between C$1 and C$125, allowing you to win up to a massive C$60,000 while playing this game with three of the Happy New Year symbols on payline five going diagonal from the lower left to the upper right.
All of the highest payouts come from some combination of the Happy New Year symbol, but you can build up a decent prize with some of the other symbols in combination with this multiplier wilds. There aren't any special games or features available, but that is appealing to some players that just want a straightforward classic slot experience.
Some nice caption about why this game is exciting
Some nice caption about why this game is exciting
In order to win the most money that you can while playing this slot, you need to bet big. Bet the maximum amount that you can, and always play all five paylines. That's the only way to win the biggest jackpot anyway, which means you're seriously missing out if you don't.
Explosive and Unique Graphics
Bright, colourful, and full of explosions is exactly how to describe this slot machine. It's vibrant and exciting and nothing short of a celebration all on its own. That's why you'll enjoy playing this game and it truly has a unique look to it that you won't find in other slots. It doesn't rely on any of the standard graphics, which is refreshing when playing any slot. That means that every symbol you see is unique and new, and that you can enjoy a whole different feel from other slots when you play this game. Imagine a highly colourful scratch card that exploded everywhere with exciting symbols and that's what you get with the Happy New Year classic slot.
Happy New Year is a simple classic slot game, and it will appeal to players that want a straightforward experience with good prize potential. Sure it doesn't have many special features, other than a multiplier and a few wild symbols, but it does offer good payouts and regular wins, which is enough to satisfy most players. So take a look at this game and celebrate the New Year the right way!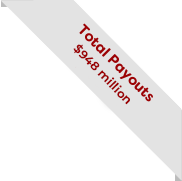 play for September's top jackpot
at Jackpot City with C$1,800 BONUS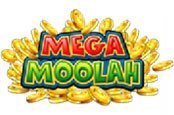 CURRENT JACKPOT
C$
Most recent win:
C$ 18,915,872.81 million in Aug 2023
PLAY NOW
at Jackpot City