Review
Updated November 2023
Be Transported Back In Time
Everyone loves a bit of nostalgia, and that's exactly what this NetEnt powered online slot delivers. A big fruity symbol dollop of old school slots, complete with the half cut watermelons, cherries, and gold treasure chests thrown in for good measure. This is classic slots without any bells and whistles, just a str aight-up version of the original land-based slots, given a digital platform to play on.
Mega Joker - The Traditional Slot Game
You may not stand to win a life changing sum of real cash with this old school fruit machine, but the progressive jackpot in Mega Joker is controlled by a random number generator and it frequently drops, as many lucky Canadian players have discovered. The amount of actual Canadian Dollars you can win varies depending on the length of time the pot has had to climb, as it's fed by a percentage of all the real money bets placed. The fact it frequently pays out, and anyone can be among the lucky recipient, is enough of a draw to make this nostalgic themed fruity a favourite among online slots fans.
If you're a slots traditionalist you can't go wrong with Mega Joker. Online reviews have showed how video based online slots enhance the in-play experience with bonus games, and arcade style elements of gaming. The Mega Joker online slot is unapologetically basic. And that's ok. It mimics the look and operation of the original land based fruit machines, just another reason why so many Canadian players have fallen for this sweet natured and simple online slot.
Plenty of free versions of Mega Joker are available online if you just want to enjoy this slice of nostalgia without forking out any real cash in the process. Or if you want to play for real, you'll find real money versions available at any NetEnt casino online.
Some nice caption about why this game is exciting
Some nice caption about why this game is exciting
A Fruit Machine You Can Fit In Your Pocket
Canadians can now play this old school fruit based slot game on the move too, as well as in the comfort of home. Thanks to strides in mobile gaming this once land-based only slot can now be accessed anywhere, anytime. Because the graphics on this one are straightforward and modest you'll find it works a treat on most mobile devices, even slightly older generation handsets should be able to support this. Though, the app version will only be available in modern smartphone marketplaces such as iPhone and Android. So if you just fancy a little flutter to kill time on the morning commute, Mega Joker mobile slots is a great way to pass the time and potentially net a few to a few hundred Canadian Dollars in the process.
A Mega Joker Review: Were We Laughing?
Ok, so it may not knock your socks off from a visual or a technical point of view, but there are plenty of other slots out there that cater for this. Mega Joker actually occupies a niche in the world of contemporary online casino slots, as it does nothing except what is says on the tin.
Sure, you won't have the thrill of landing a random wild or scatter that propels you to a hidden bonus game, but sometimes it's nice to strip out all the noise and get back to what's good at the heart of it and that's exactly what Mega Joker does. Deliver traditional slots, just like back in the good old days before life, and tech, got so complicated. Our Mega Joker review has led us to suggest all our readers take a trip back down memory lane and enjoy this online slot for the simple enjoyment it offers. Who knows you might even earn yourself a nice tidy real cash sum while you're at it.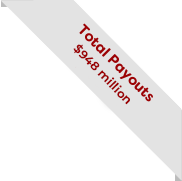 play for December's top jackpot
at Jackpot City with C$1,800 BONUS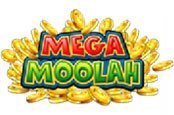 CURRENT JACKPOT
C$
Most recent win:
C$ 18,915,872.81 million in Nov 2023
PLAY NOW
at Jackpot City