Review
Updated November 2023
Festive Soundtrack and Theme
The Christmas theme song can become a little wearing after a while, even for the most intense Christmas lovers among us; luckily there is the option to mute it, so you can play your very own version of Christmas good cheer as you play. Alternatively, if you really love the sound of The Twelve Days of Christmas playing over and over, we recommend you listen to it with headphones, so that you can get the full benefit of the joyous music, without driving any loved ones crazy. Trust us, you'll thank us when its time to open your Christmas presents this year!
Gaming Configuration
The game itself is a 5 reel slot and of course to keep in the Christmas spirit offers an extraordinarily generous 30 paylines. The symbols on the reel are as you would expect – Christmas trees, roast turkeys, reindeers and all of the other festive symbols we have come to associate with the 25th of December. It's sentimental, sweet and will have you carolling along in no time.
Be on your best behaviour and watch out particularly for the big man himself – Santa Clause – because when he comes to town, extra special bonuses are to be had! Santa is the stacking symbol – a feature unique to this game. If you stack Santa in the main game or bonus round you get a 4 x multiplier added to your win. The Deck the Halls symbol is the Wild in this game, and the logo will complete your winning combinations for you, giving you a big extra boost towards the profit on your Christmas wish list. Fill your stockings with the Bells Scatter symbol, your gateway into the ultimate prize bonus round. If you hit three or more in one spin you will be welcomed into the hall of free spins, where you can enjoy 15 spins on the house and a multitude of multipliers to really boost your bankroll.
Don't wait for Christmas to deck the halls! Unwrap your gifts now by taking the reels for a spin.
Whether you've been naughty or nice, there's lots of holiday cheer to go around in this slot.
A Challenging Slot
However, despite the sugary theme, caution is urged, particularly to newer players. This is actually a highly advanced game. While the slot may seem harmless and an easy win, it is actually a high variance slot machine, meaning it can take away just as rapidly as it gives. You need to be careful with your bankroll on this one. The rewards are high, but as is the way of the gambling world, so are the stakes. Another thing that you need to be aware of, is that while the game offers 30 paylines, these aren't just readily available to the lowest bidder. In classic modern Christmas spirit – what you get is what you pay for. You can wager up to 30 coins at a time, and every coin you wager unlocks a different payline. That means that if you only bet 20 coins, and you hit the jackpot in an unlocked payline, unfortunately you will be kicking yourself.
The Final Verdict From Our Team
So, while this game may be Christmas themed, it's possible that this is done by design to lure in unsuspecting new players who will be taken aback by the high variance of the game. Left without the skills or know-how, they are likely to end up losing the game. However, thanks to this, experts can cash in all year round with the incredible bonuses. If you know how to work the slot, it's a brilliant game to play any time of year, no need to wait until Christmas.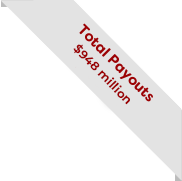 play for December's top jackpot
at Jackpot City with C$1,800 BONUS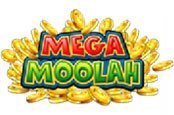 CURRENT JACKPOT
C$
Most recent win:
C$ 18,915,872.81 million in Nov 2023
PLAY NOW
at Jackpot City