Great Griffin Slot Review
What will the creative minds at Microgaming think of next? Just when you think that no one can possibly conjure up a theme for a slot game that is not already out there, something brand new comes along to capture a curious slot player's attention. One such game is Great Griffin.
Review
Updated November 2023
What is a Great Griffin Anyway?
A Griffin is a mythical creature described as having a lion's colour and body and an eagle's head and wings. Since the Griffin is supposedly also the guardian of treasures, at least in this game, where the Griffin takes center stage, you are hoping some of those treasures pass on to you.
Great Griffin is a 5 reel non-progressive online slot game with 50 paylines. It was introduced by Microgaming in January, 2012 expressly for the player who loves a lot of action and is not afraid in certain situations to risk a lot to win a lot.
Like any other popular online slot game today, Great Griffin uses state of the art technology to overload your senses with a dazzling array of graphics, animations, and sound effects. But instead of using bright colours to keep your eyes on the screen, Great Griffin has a somber palette. All of the action takes place in a medieval alchemist's castle, where sorcerers and warlocks ply their trade while majestic Griffins fly around at will and strike their claws on whatever object catches their fancy. The scene is dark, foreboding, and eerie, but at the same time, captivating. Wouldn't it be wonderful if whatever magic spell is at work in this place manifests itself in the form of a treasure trove for you filled only with money and more money?
Unless you are playing for free, The Great Griffin can get pricey. So, if you're watching your pennies and like to play for small stakes only, it is probably not the best choice. The machine accepts coins from 1 cent to 10 cents. However, with the 50 paylines, the minimum bet per spin jumps to 50 cents. In addition, you can play up to 10 coins per line. Thus, the maximum bet per spin is C$50.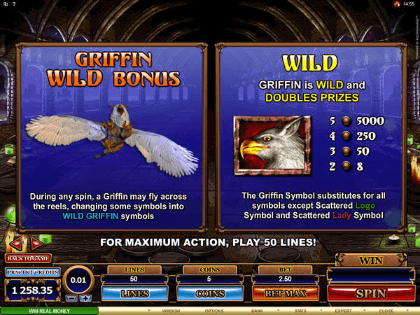 The vibrant 50-payline Microgaming slot is full of magical features that will appeal to occult fans.
With multiple free spins features and big bonuses, these reels are equally enchanting and rewarding.
The Symbols Lead to the Treasure
The symbols on the reels are mostly tools of the sorcerer-colourful potions, along with a scale, spell book, feather, candles, crystals, magical plants, and the Griffin's egg and, for good measure, a stone cup. There is also the Mysterious Lady of the Castle and the Griffin.
The wild symbol is the Griffin. As such, it can substitute for any other symbol except the scatter symbol, and possibly turn non-winning spins into winning ones. Whenever the Griffin helps complete another symbol's win, the prize is doubled. In addition, anytime you get 5 Griffins in a row on a single spin, you win the base game's largest fixed jackpot of 50,000 coins or C$5,000. Unfortunately, the fixed jackpots for 5 of a kind of anything else (except the scatter symbol) are much smaller. The second highest fixed jackpot is only C$200.
But wait. This game also includes a randomly appearing Griffin Wild Bonus Round. This might happen just after what appears to be a non-winning spin. The same wild symbol, the Griffin, comes out of nowhere and randomly flies across the screen, attacking the reels with its claws, possibly turning one or more losing symbols into winners. Then, as the Griffin finally flies off, you hear a piercing shriek.
As if that's not enough, typically you only find one scatter symbol in a game, but Great Griffin has two of them. Yes, the Griffin, or more precisely the Great Griffin Logo, is one of the scatter symbols. Five of them on one spin award you with 200x the amount of your bet, up to a maximum of C$1,000. However, all you need is three to trigger another bonus, the Great Griffin Free Spins Bonus Round.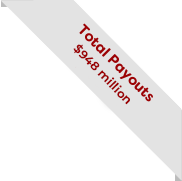 play for December's top jackpot
at Jackpot City with C$1,800 BONUS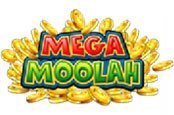 CURRENT JACKPOT
C$
Most recent win:
C$ 18,915,872.81 million in Nov 2023
PLAY NOW
at Jackpot City
Before you can start the free spins, you have an important decision to make. You must choose either 5 free spins with a 10x multiplier, 10 free spins with a 5x multiplier, or 15 free spins with a 3x multiplier. However, the free spins can be retriggered, in which case you certainly won't mind choosing one of the three options again. In fact, in the best possible scenario, with the Great Griffin Logo scatter symbol and free spins both working simultaneously, and everything else happening perfectly, you could win as much as 1,000,000 coins (5 scatter symbols on a retriggered free spin with a 10x multiplier).
The second scatter symbol that can add to your winnings is the Mysterious Lady (sorceress). If you get three of those, it is time for the Pick me Bonus. This bonus is hard to get because the sorceress symbol only appears on reels 2, 3, and 4. You pick one of the three ladies and check to see what you have won. You could simply be asked to pick again. Or you could win a prize of up to 50 times the amount you bet. Or your prize could be -win all,- in which case you win the prizes associated with all three lady symbols.
Last, and certainly not least, Great Griffin offers a Gamble Feature. After every win, you have the option to either keep what you just won or let your winnings ride on the turn of a card. If you select the Gamble option, you receive a card face down. You can choose to guess either the colour of the card, and if you are right, double your money, or the suit of the card, and if you are right, quadruple your money. Afterwards you can simply pocket the money or, if you prefer, keep going and guess again, hoping to win even more. But keep in mind that that just one wrong guess wipes out everything. So don't get too greedy.
Be Ready to Go Big
In summary, the big plus in this game is that even without a progressive jackpot, massive wins are possible. On the negative side, Great Griffin can get extremely complicated. There are too many games within games. An even bigger negative is that there are not enough mid-level wins. During a dry spell, it might be hard to resist the temptation, especially if patience isn't your strong suit, when you do win, to keep pressing your luck. This will make an already volatile game even more chancy. This game is best suited for prudent players with big bankrolls.
Reviewed By: OnlineSlots.ca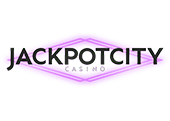 Exclusive Slots Bonus

100%

Up To

C$1,800
More than 580 games to play with real money
Over C$1600 available in deposit bonuses
Play with and earn real cash
350+ themed slot games