Review
Updated November 2023
Setting and Scenery
The game is set against a African desert backdrop complete with sunset, and more big cats than a wildlife documentary. So, along with the usual set of poker card symbols, players will encounter lions, tigers, cheetahs, panthers and mountain lions. The highest paying symbol is the Cats Logo. Line five of these wild cards up and you have won yourself a massive 10,000 coin jackpot! After the Cats Logo, the most lucrative of the symbols is the Panther with 2500 coins, the Lion, the Leopard and the Cheetah all with 1000 coins, the Ace with 200 and then the King, the Queen and the Jack all with 100 coins. The audio is somewhat similar to other IGT slots, but there are some exciting additions such as a roaring cat soundtrack for bigger wins. These wins are also animated with a big cat striding along, silhouetted against the savannah sky.
Specials and Symbols
IGT have packed in a great set of specials – firstly there is the Split Symbols feature. In this slot, each featured cat comes as either a single or a double. As you would expect a single symbol features a lone cat while a double symbol displays a pair of cats. Each reel shows both single and double versions. Winnings are determined by the number of matching cats in a line on the reels and not just the total number of symbols that match. Thanks to the profitable double symbols it is possible to get five matching symbols in a line, yet racking up ten matching cats. In other words, it means a player can win money, lining up four symbols across only two reels! Best of all, the Cats Logo Wild can act as a Split symbol in cat combinations, upping the likelihood of winnings and giving the twice the pleasure of any other slot's wild card.
Forget about cute kittens. This IGT slot has panthers, tigers, lions, leopards, and big cash prizes.
With competitive payouts, split symbols, and free spins, you'll want to get your paws on this slot.
Free Spins and Multipliers – Boost Your Profits
Next up is the free spins and multipliers. To activate the Cats Free Spins you need to get five or more Paw Prints on reels two, three and four. Like the cat symbols, the Paw Prints also come in singles or doubles. So, if you land four Paw Prints on reels two, three and four your total bet is doubled. If you get five Paw Prints on reels two, three and four the Cats Free Spins are activated and lucky players are given five free spins. Ten free spins can be gained by landing six Paw Prints on reels two, three and four. Once you have won free spins the game changes to incorporate a set of new enhanced reels where the paw print scatter has been removed to allow for more big cats.
What makes the free spins a truly lucrative feature is the fact that the double symbols count throughout the free spins period, as too does the bonus reels. Take note here that all winning combinations pay from left to right, except for those formed by scatters which pay either way. Last up is the auto play button. This allows you to set up ten to 500 automatic games at the current number of lines and line bets, allowing you to take a break while the game plays on, adding any wins to your account.
The Final Verdict
If you are the type of player who enjoys a good number of optional paylines and regular bonus feature rounds then this is definitely the right slot game for you. Cats might not be the easiest of games to form a strategy for, but in exchange for reasonable risk comes the chance of winning big prizes – and the jackpot is huge! For those of you who just want to play for entertainment and lower the stakes, that's fine too. Just choose a smaller number of paylines, fewer coins per payline or throw in your small change. Overall, Cats represents one of the most thrilling slots on the online stage today. Don't trust me? Go give it a spin!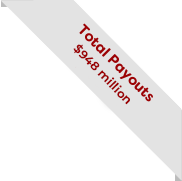 play for December's top jackpot
at Jackpot City with C$1,800 BONUS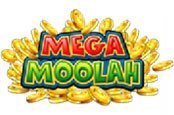 CURRENT JACKPOT
C$
Most recent win:
C$ 18,915,872.81 million in Nov 2023
PLAY NOW
at Jackpot City