Full Moon Fortunes Slots Review
Just in time for Halloween, Full Moon Fortunes online slots game by Ash Gaming is a spooky and ominous slot machine focused around a werewolf, Dr. Blackwood. It includes spooky music, creepy graphics and awesome features like multipliers, free spins and wilds. If you are looking for a great game to play with the lights turned low and the spooky music on loud this Halloween, look no further than Full Moon Fortunes. You can play from anywhere - your home computer, your cell phone or mobile device, or your tablet with wifi connection. This Ash Gaming slot comes with five reels, 20 paylines and a ton of spooky fun.
With 20 paylines, this slots game gives you plenty of chances to win big money with every spin. Slots with 20 paylines give players a large range of stake options, allowing for players of all levels to play. This means that if you are a low roller, a mid roller or a high roller, you will be able to play spin after spin without breaking the bank. High rollers have the chance to win huge amounts of cash in this game, but if you don't have a lot to bet with each spin, you can still have a great time and win cash prizes as well because you are not forced to bet a high amount each time.
Review
Updated August 2023
Play Full Moon Fortunes Slots Today!
Full Moon Fortunes is a fun horror themed slots game that takes place in 1860's England. In the game intro, Dr. Blackwood is attacked by a vicious beast. He survives, but at a terrible cost. He is turned into the same beast that viciously attacked him, a werewolf. This game has features such as the graveyard bonus game, free spins, Full Moon multiplier wilds, and regular wilds. You won't often find so many bonus features in a slot machine with 20 paylines, so definitely take advantage! There is a 12,500 coin jackpot at stake when you are in the free spins feature, and a 500 coin jackpot in the regular game. With prizes like that, it always pays to bet the max on each and every spin. Read on to learn more about this horrifyingly fun slots game.
Full Moon Fortunes Slots Features
Full Moon Fortunes slots is a high variance slot machine. Most 20 paylines slots are low variance, meaning you do not have to bet much per spin but you also do not have any chance at a huge cash prize. The prizes in low variance games are usually smaller and more frequent. In high variance slots such as Full Moon Fortunes, with every spin you have the chance to win a huge sized winning combination or a bonus feature with massive prizes. At any moment, you can trigger gigantic wins, making this game all the more exciting and not just because of the werewolf!
The excitement starts right from the beginning, when you are informed in the intro that Dr. Blackwood is a wild multiplier and can multiply your wins up to 25x! The Full Moon symbol is also a huge deal in this game. If you get the Dr. Blackwood symbols on any of the reels, as well as the Full Moon symbol on the 5 th reel, those Dr. Blackwoods are turned into Wilds. This means that they substitute for any other symbols and pay the maximum possible combination. You can really increase your winnings with Wilds, giving you line ups that otherwise would not be possible.
With massive multipliers and free spins, this werewolf slot will have you howling at the moon.
Whether the moon is waxing or waning, you'll want to log on and chase the fortune in this slot.
Playtech takes things to the next level with their Night of the Full Moon Free Spins feature. First, you need to spin three or more Scatter symbols anywhere on the reels. This awards you with your first set of free spins. If you hit three Tombstone Scatter symbols, you will get a free spin with 1x multipliers. If you get four Tombstone Scatter symbols lined up on the reels, you will get two free spins with 2x multipliers. If you are lucky enough to spin five tombstones, you will get three free spins with 3x multipliers.
After your three free spins with 3x multipliers are up, as if that was not enough, you then get access to a bonus game. The bonus game takes you to a new screen that features a graveyard full of spooky gravestones. Your job is to pick gravestones out of the bunch in order to win more free spins and multipliers. If you run into a collect symbol, your bonus game ends instantly. If you are able to avoid this symbol for long enough, you can win enough free spins and multipliers to reach the maximum of 20 free spins and 25x multipliers. This could award you a jackpot maximum of 12,500 coins, which if you are playing the max bet comes out toC$125,000! That is a prize worth playing for!
Even in the regular game, you have the chance for massive multiplied wins. If you see the full moon symbol on the 5 th reel, it means that Dr. Blackwood is wild. He will substitute for any other symbol, and depending on how many Dr. Blackwoods you have on the screen, he will multiply your wins up to 5x. As you can see, high variance slots games like Full Moon Fortunes give you plenty of chances to win huge prizes, whether you play high stakes or low.
Coins and Stakes
Full Moon Fortunes is a high variance slots game. In the online casino world. High variance means high payouts. You may have to play a little longer before you start seeing winnings but when you win, you win big. This is seen in the bonus features and the huge number of multipliers available to you in the regular and bonus games. You can choose a coin value of one cent, two cents, five cents, ten cents, 20 cents, 25 cents, 50 cents, 75 cents, one dollar, two dollars, five dollars or 10 dollars. This is a larger range than you normally see on slots, especially 20 reel slots. You do have to pay for each payline you play on though, meaning if you bet one cent per payline and choose to bet on the maximum 20 paylines, your total bet per spin is going to be 20 cents. The max bet is C$200
Full Moon Fortunes Slots Symbols
In Full Moon Fortunes the symbols all revolve around the creepy werewolf theme. You have silver bullets, Dr. Blackwood the werewolf himself, cards symbols from ten to Jack, Queen, King, and Ace, tombstone bonus symbols, a paw print, a dragon ruby emblem, the tombstone bonus symbols and regular wilds. Each symbol is worth a different points amount based on how many you line up on the reels.
Wilds are worth 500 if you spin five, 300 if you spin four and 100 if you spin three. These substitute for all symbols except scatters. The dragon ruby emblem is stacked on every reel, and is worth 300, 200 or 60 if you spin five, four or three on any payline. Dr. Blackwood can turn Wild and multiply wins up to 5x, and is worth 200, 100 and 50 points if you spin five, four or three.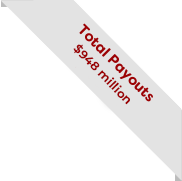 play for September's top jackpot
at Jackpot City with C$1,800 BONUS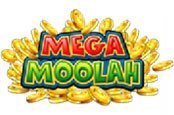 CURRENT JACKPOT
C$
Most recent win:
C$ 18,915,872.81 million in Aug 2023
PLAY NOW
at Jackpot City
If you spin five silver bullets, you get160 points, 80 for four, and 40 for three. The paw print is worth less at 120, 60 and 30 for five, four or three. The cards symbols are worth the least. Ace is worth 60, 40 and 20. King is worth 50, 20 and 10. Queen is worth 40, 15, and 7. Jack and 10 are both worth 30, 10 and 5 points.
Play Full Moon Fortunes Slots Today!
Dr. Blackwood takes you on a real adventure with this creepy slots game from Playtech. It is unlike any other slots game out there, with 20 paylines, high variance wins, a great bonus round and a huge 12,500 coin jackpot at stake. It is definitely worth your while to play Full Moon Fortunes, whether you take advantage of the great stakes of this game on Halloween or on any other day of the year!
Reviewed By: OnlineSlots.ca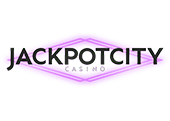 Exclusive Slots Bonus

100%

Up To

C$1,800
More than 580 games to play with real money
Over C$1600 available in deposit bonuses
Play with and earn real cash
350+ themed slot games