Review
Updated November 2023
Too Hot To Handle?
Start playing the Devil's Delight online slot and You've heard the expression poor souls right? Well, souls definitely don't equate to poor in this devilish slot game from software giants NetEnt. stack up 15 souls in your soul metre to qualify for a free spin game. This can see you walking away with a nice real cash return on your wager, if you're prepared to up the stakes. Think you have what it takes to play this red hot online slot? Simply log on to any NetEnt casino online and get started dodging the grim reaper and notching up some 666's, for your chance to play for a jackpot of up to 5000 coins.
More Naughty Than Nice
Getting started on Devil's Delight online slots is as easy as finding a NetEnt casino where you can play the real cash version of this online slot, and adjusting your betting range to a level you feel comfortable at. If you haven't tried the free version of the game first, you can ease yourself in with a low level bet until you start to get the hang of it.
Divided into 5 reels and 20 paylines, Devil's Delight is quite a traditional looking slot in that the reels spin as they would if you were in a land-based casino and stop spinning one by one. The animated style of the symbols is cartoony in nature, and overall the look and feel is more tongue in cheek than dark and foreboding. If you landed on Devil's Delight hoping to stumble on a Satanic horror themed slot you might be disappointed with the graphics that are on offer here, as they're definitely more naughty devil than fearsome.
Some nice caption about why this game is exciting
Some nice caption about why this game is exciting
The wild in this online slot is the devil himself, while scatters include a pentagram and the grim reaper. Land three or more of the same scatter on any reel and you'll enter the free spin feature of the game, where you'll have to select one scatter at random to reveal the number of consecutive free spins you qualify for (ranging from 7-17) and the multiplier (x1 - x5).
The only disruption will come if you activate the bonus game, in which case you'll be prompted to jump straight into this. This occurs when the bonus symbol appears on reels 3, 4, and 5 during the game. In the bonus round you'll be given a choice of sins, which you'll then have to match up to the characters on the screen. For every sin you correctly identify you'll be able to claim that sinners soul, which will be stored in your soul-metre. Souls that make it into here will be stored for 48 hours before being released and the soul metre resetting to zero. If before this happens you manage to collect 15 souls you'll then be awarded 10 spins, and the more money you bet during this feature, the more real cash return you'll see.
Like A Bat Out Of Hell: Devil's Delight Mobile Slots
Playing Devil's Delights slots on your mobile has never been easier since this NetEnt developed game has a smartphone version available that makes it ideal for iPhone, Android, or other mobile devices to support on the move. You can either play on the NetEnt app or just simply go to the mobile version of your favourite NetEnt casino online to log in and play in the usual way.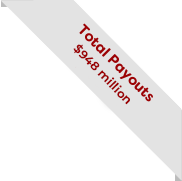 play for December's top jackpot
at Jackpot City with C$1,800 BONUS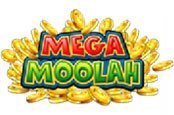 CURRENT JACKPOT
C$
Most recent win:
C$ 18,915,872.81 million in Nov 2023
PLAY NOW
at Jackpot City
If you're just looking for a straight-up online slot to play then there's nothing Devil's Delight doesn't deliver. The bonus round is a little frustrating and collecting 15 souls takes some doing, so it you're big on bonuses than this probably isn't the best choice of online slot for you. Likewise, if you're looking for sophisticated graphics and decent interactive gameplay then Devil's Delight is probably not going to appeal to you. There are others out there that are far more advanced and take better advantage of the online video platform. However, having ran a thorough Devil's Delight review we can highly recommend it to Canadian slots players looking to enjoy a top quality online casino game.