Review
Updated November 2023
Play Reel Rush
It's-a me, Reel Rush!
Feeling fruity? Fruit symbols have been a staple of online slots, video slots, and even the old-school one-armed bandits in Las Vegas. In fact, you'll be hard-pressed to find an online slot review that doesn't allude to the fruity symbols on the reels when discussing one of these classic games. The symbols are shaped like different coloured hard candies: strawberry flavour, mint flavour, and blackcurrant flavour.
Reel Rush adds an extra twist to this classic slots theme with a modern-day update. Games like Candy Crush have become massively popular with mobile gamers in Canada because of their call back to classic platform video games like Mario Bros, and Reel Rush does the same.
3,125 Ways to Win
In another nod to the Mario World franchise, the wild symbol is a star. Like Candy Crush, you need to clear away spaces on the reels. In this case, each winning combination will reveal additional symbols from your starting 13 symbols to a full complement of 25. However, miss a win and you'll go right back to the beginning.
Each set of reels you clear in this game awards you a star, and when you collect six stars and clear the entire set of reels, you'll be awarded with a great free spins feature round. During this feature, you'll have an astounding 3,125 ways to win which means you can lock up some pretty hefty real money prizes!
This colourful candy-themed slot from NetEnt has loads of free spins, re-spins and generous payouts.
If you're a fan of games like Candy Crush, you'll definitely get a rush from this fast-paced slot.
The Bells and Whistles
If you know what you're doing and would rather let the computer take care of itself, you can use the autoplay feature. When you get really good, this will allow you to work several slots simultaneously. This is especially great with a game like Reel Rush, which is a decent earner and will generate a small but steady profit. Another note for this online review is that the soundtrack is a perfect accompaniment to spinning the reels on this great game.
Reel Rush Slot Review: Our Verdict
Overall, this is one of NetEnt's more impressive slots. Like many of the online slot reviews we write about NetEnt games, what at first glance seems like an overly-simple game has layers deeper than you see at first glance. It's proven very popular among online slots fans in Canada, and there's a lot to be said for the pure engagement of attractive, bubbly pop colours and music that makes the game feel very modern. The clean interface and incredible usability means that it's one of the better online slots in Canada, and we think you'll love spinning these reels.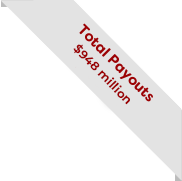 play for December's top jackpot
at Jackpot City with C$1,800 BONUS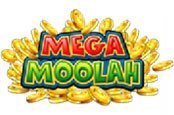 CURRENT JACKPOT
C$
Most recent win:
C$ 18,915,872.81 million in Nov 2023
PLAY NOW
at Jackpot City