Review
Updated August 2023
Safari Animals Galore in Raging Rhino Reels and Symbols
You may still be reeling from the realization that you have not tens, not hundreds, but thousands of ways to win in Raging Rhino. This is unheard of in the slots world, where usually you see between 10 and 50 paylines, with anything more than that becoming extremely rare. Well, you really do have 4,096 paylines in Raging Rhino. Here is how it works. Raging Rhino is a six reel, four row game. You can win by lining up any identical symbols in any combination on adjacent reels. This means you have 4 x 4 x 4 x 4 x 4 x 4 x 4 chances, or 4,096 ways to win. All you need to do is line up two or more symbols, where in most slots games you have to line up three or more. This makes it much easier to win Raging Rhino than almost any other slots game online.
The Best Bonus Features Around
The jackpot in this game is secured by spinning six Raging Rhinos with the max bet available. The Wild symbol is an illustration of a classic scene out on the Savannah. It can substitute for any symbol other than the bonus feature symbol, and it appears on the central four reels out of six. The bonus feature symbol is the Diamond, of course! Diamonds are your key to riches in Raging Rhino. You can win eight free spins by lining up three diamonds, 15 free spins with four diamonds, 20 with five diamonds and 50 free spins if you see six or more diamonds on the screen. You can even re-trigger free spins during the free spin bonus round.
Some nice caption about why this game is exciting
Some nice caption about why this game is exciting
Even More Fun in the Bonus Round
The fun does not end with wilds and free spins in Raging Rhino. In fact, it is multiplied! As we described above, you can win up to 50 free spins in one shot and then you can even re-trigger more free spins while those are going. Well, it does not end there. During your free spins, any time you land a wild symbol it automatically transforms into either a 2x or 3x wild multiplier, meaning anything you win during that spin will be 2x or 3x your normal payout amount based on your bet amount.
Spectacular Conclusions from This Fun Safari Slots Game
Raging Rhino is a spectacular high variance game that anyone who loves an exciting slot machine will have a great time playing. It does not get any more exciting than 4,096 paylines and an African Safari experience to go along with it. In this game you will find free spins, wilds, multipliers and all of the bonus features you expect from a great slots game. We definitely recommend giving it a shot!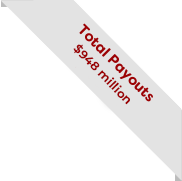 play for September's top jackpot
at Jackpot City with C$1,800 BONUS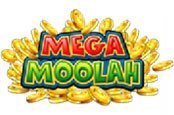 CURRENT JACKPOT
C$
Most recent win:
C$ 18,915,872.81 million in Aug 2023
PLAY NOW
at Jackpot City