Review
Updated November 2023
Be Part Of The Action
You'll feel as though you're taking a seat in a packed poker hall when you load up Kings of Chicago. The soundtrack features a steady stream of background chatter that gives the impression of being in a bustling casino at the centre of the action. As the cards are laid out on the table, traditional poker combinations are what you're looking for in order to win real money returns. Alongside the suited deck, you'll also see cards featuring mobsters with guns, dapper gents drinking, and some fine fillies dressed to the nines. While poker chips, loose diamonds, and pistols surround the table edge, contributing to the gangster vibe.
Play In Prohibition Era Chicago
Kings of Chicago slots casino takes place in the 1920's prohibition era, with the main slot game itself being staged as if sitting at a poker table at the crux of a tense and high stakes game with some irrefutable characters for company. Rather than spin like traditional slot reels, in Kings of Chicago, the symbols are playing cards and they spread out in rows on the table as if being dealt. This is a nice touch keeping in with the theme, and fans of poker itself may also find they enjoy this online video slot because of the association with the popular casino card game.
You can adjust the bet level between 1-10, which in turn alters the value of the coin you wager accordingly. The highest end of the scale sees you playing with the maximum 50-coin stake, which you can also do by hitting the 'max bet' button at any time.
Random scatters can appear at any time, and on any card. Find 3 of these anywhere on the table and you'll unlock the free deals feature where payline wins are subject to a x2 multiplier. If, during the free deals, you draw another 3 scatters, a new free deals allocation will be awarded.
Some nice caption about why this game is exciting
Some nice caption about why this game is exciting
Winning poker hands are what you need to score big on this game if you're in it to net yourself some real Canadian dollars. Any of the big hands that normally reign supreme on the poker table will net you a prize here too, including five of a kind, royal flush, straight flush, and so forth. A national royal flush is the most lucrative payline to draw and in the event this occurs you'll be rewarded with a cool 10,000 coin jackpot return.
Taking It Outside & Going Mobile
Our Kings of Chicago online review took us on the move, testing out its compatibility across mobile device platforms. This NetEnt developed game is fully optimized for smartphone users.
You'll find app versions that encompass touch screen technology available to download in the iPhone, Android, and other leading smartphone app marketplaces. Simply log in using your existing account to pick up where you left off at home and keep adding to your bankroll. Whether you're on the way to the office, or just out for coffee, with Kings of Chicago, you can play for real Canadian dollars at anytime or place in Canada.
Our Review: Kings Of Chicago Under The Microscope
This is a nice twist on the classic gangster tale, with the poker element making for a great hook and instantly making winning hands and combinations easy to understand. There's very little you need to wrap your head around when it comes to this game, one of the beauties of playing this online slot variation.
If you're a seasoned poker pro trying your hand at slots for the first time, this is a great one to ease you across from wagering on cards to reels. Likewise if you're a slots fan, you might enjoy this different take on the traditional symbols and spinning reels format. Either way, it's straightforward, simple and you can pick up the odd real cash hit from time to time too. Having tested it out thoroughly during our Kings of Chicago online slot review, we have no qualms in recommending it to all of our readers.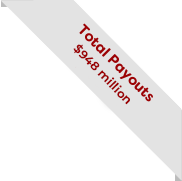 play for December's top jackpot
at Jackpot City with C$1,800 BONUS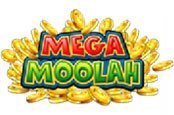 CURRENT JACKPOT
C$
Most recent win:
C$ 18,915,872.81 million in Nov 2023
PLAY NOW
at Jackpot City