Fei Cui Gong Zhu Slot Review 2023
Fei Cui Gong Zhu is another Chinese themed slot game by online slots developer Playtech. This game complements their Chinese New Year slots, Nian Nian You Yu. Unlike Nian Nian You Yu, Fei Cui Gong Zhu comes packed with bonus features and a progressive jackpot. This five reels, 20 payline slot features some really amazing graphics, which is what we have come to expect from Playtech. The reels cover the entire screen and are transparent over a lovely water background. It makes you feel peaceful and at east just looking at it, as you can see a mountain range off in the distant foggy background. This game has not only one but four progressive jackpots, each connected to a different colour dragon just like in Nian Nian You Yu. Bonus features include free spins, secret garden bonus round, dragon progressive jackpot and the gamble feature.
One of the best features of Playtech slots is that you can play them from anywhere. Playtech does a really nice job of balancing beautiful graphics that are easy to load so that you can play from a tablet or mobile device, not just on casino software on your home computer. In a lot of video slots, especially movie themed ones, you will have an actual video play for the intro and the bonus games, This makes it super slow to load and sometimes is not even worth it on a mobile device. With simple but pretty graphics, Fei Cui Gong Zhu is fast loading and can be played from a 4G connection or wifi on your smart phone or tablet. That way, you can win the massive progressive dragon jackpot from anywhere!
Review
Updated November 2023
Play Fei Cui Gong Zhu Slots Today!
Fei Cui Gong Zhu greets you with a beautiful and relaxing intro screen, with a lovely Chines maiden, relaxing Chinese music and some lovely graphics. This game has an overall Chinese theme, with symbols such as a lucky dragon sculpture a red fan, a blue and white porcelain vase, a Chinese pagoda and a the Chinese girl from the intro.
Fei Cui Gong Zhu is an easy slots game to get into and start playing. You will see the reels pop up as soon as you enter the screen - there are five reels running left to right, and 20 paylines. Paylines are ways that you can win if you line up symbols along those lines. In classic slots you would only win if you lined up symbols going in a straight line from left to right, but with 20 paylines you have 20 different ways to rack up winning combinations. This really puts the odds in your favour, especially in a game with a progressive jackpot like Fei Cui Gong Zhu.
Fei Cui Gong Zhu Slots Features
Fei Cui Gong Zhu is one of those special online slots that you only find once in a while, with the ever elusive progressive jackpot as well as other fun bonus features. Usually you only get one or the other but Playtech took it to a new level with v by giving you access to four massive progressive jackpots as well as bonus rounds and huge cash prizes within the game itself. First off you have the free spins feature, which you can trigger at any time by lining up three or more of the red temple scatter symbol. These can line up anywhere on the reels and in any of the 20 paylines. During this bonus round, all of your wins are tripled and if you land three more scatter symbols, you will win more free spins.
You don't have to be acquainted with the richness of Japanese culture to appreciate this slot.
Don't be fooled by the simple graphics, Fei Cui Gong Zhu is filled with valuable bonus features.
One of the most unique features of Fei Cui Gong Zhu is the Gamble feature. If you look at the bottom of your screen you will see the gamble button right next to the spin button. Hit this button and you will be taken to a screen showing two choices "red or black" and a card in the middle. You get to double your winnings by choosing red or black, and if you are right you win. You can play this until you lose, then the feature is no longer available. This is unlike anything else we have seen on online slots before, and it really shows that this game was well thought out and very original. This feature has a limit of C$1,000 - once you hit that amount, you cannot play any more.
The secret garden bonus round is another fun feature in Fei Cui Gong Zhu slots. This is a mini game inside of the regular slots game in which you get to pick your prize. You can win this bonus round by lining up at least three or up to five of the green temple bonus symbols on the reels. These can be lined up on any active payline. The bonus game takes you to a screen where you will see six beautiful pink flowers and you have the choice of picking either three, four or five of the flowers depending on how many bonus symbols you originally lined up. Each flower reveals a real cash prize for you to take back to the bankroll, and they are all added up at the end of your bonus round.
The dragon progressive jackpot is a real thriller, not only in Fei Cui Gong Zhu slots but in the sister game Nian Nian You Yu, Playtech's Chinese New Year themed slots game. All players that are spinning the reels in either of these two games at any point have access to these four dragon jackpots. There are four different colours, each with their own specific value. The value gets reset every time a jackpot is won. The progressive jackpot is triggered randomly, so you could really win it at any moment. Once you hit the jackpot trigger, a wheel of fortune game comes up. When you spin the wheel, you collect each colour that it lands on until you collect three of a kind. When this happens, that is the colour of the dragon whose jackpot you win. It's as simple as that!
Coins and Stakes
Fei Cui Gong Zhu offers a lot of choices for your betting range each time you spin the reels. You can bet anywhere between one cent and 25 dollars, with 20 options in between. This is way more than you usually see, allowing you to fully customize your betting range in a way that other slots usually won't offer. You can be a seriously high roller b bettingC$25 on this slots game, and by doing so you will increase your winnings significantly. The other options to customize your line bet, and the number of lines you choose from. This allows you to play all 20 paylines or any number up to 20, depending on how much you want to bet. It usually pays off to play the max bet, especially when it comes to paylines, because by taking all of the possible chances to win, you increase your likelihood of winning.
Fei Cui Gong Zhu Slots Symbols
Fei Cui Gong Zhu has beautifully decorated and embellished symbols revolving around a general Chinese theme. First you have the bonus symbols. The Chinese girl with flowers and a lovely cob in her hair is the wild symbol. She substitutes for any other symbol on the reels, with the exception of bonus and scatter symbols. If you line up five of this girl symbol you will win the standard 10,000 coin jackpot, while if you line up four you win 2,000, three you win 200 and 2 you win 10. The scatter symbol is the red temple. If you line up five temples you get 500 points, four gets you 50, three earns five points and two earns two points. The scatter symbol also gives you 10 free spins with a 3x multiplier during your free spins. The green pagoda is your bonus round symbol, letting you enter the secret garden bonus game whenever you spin three or more on an active payline.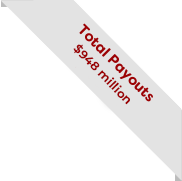 play for December's top jackpot
at Jackpot City with C$1,800 BONUS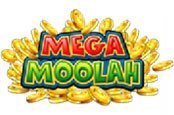 CURRENT JACKPOT
C$
Most recent win:
C$ 18,915,872.81 million in Nov 2023
PLAY NOW
at Jackpot City
Instead of cards symbols such as Ace, Queen, Jack and King, Fei Cui Gong Zhu features Chinese characters. The orange character is worth 150 if you spin five, 50 if you spin 4 and 15 if you spin 3. The green symbol is worth 125 if you spin five, 40 if you spin four, and 10 if you spin three. The red symbol earns you 100 points if you spin five, 30 points if you spin four, or 10 points if you spin three. The yellow symbol gets you 75 if you spin five 20 if you spin four, or five if you spin three. Finally the blue symbol will win you 50 points if you spin five, 15 if you spin four or five if you spin three.
The remaining symbols are all related to Chinese culture. The jade dragon brings good luck by earning you 500 points for a five symbol line up, 150 for four symbols, 40 for three and two for two. The red fan represents prosperity with 400 points for five, 100 points for four, 25 points for three and two for two. The final symbol, the porcelain blue and white vase will earn you 200 points for five, 70 points for four and 20 points for three.
Play Fei Cui Gong Zhu Slots Today!
Fei Cui Gong Zhu is another great Chinese themed slot from Playtech. You can expect great graphics, fast load times and extra fun bonus games in this Playtech featured slot. With five reels and 20 paylines, you have plenty of chances to win every time you spin. Keep an eye out fro the secret garden bonus game, where you can rack up some really nice cash prizes. If you spin the randomly generated dragon jackpot, you have a chance at one of the four progressive jackpots awarded to players of Fei Cui Gong Zhu and it's sister game Nian Nian You Yu. Check out this exciting slots game from Playtech today, whether you are on your home computer or a mobile device. You can even play for free if you want to check it out ahead of time. This online slots game is definitely worth a try!
Reviewed By: OnlineSlots.ca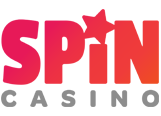 Exclusive Slots Bonus

100%

Up To

Exclusive Offer 150 Bonus Spins + Deposit Bonus
More than 580 games to play with real money
Over C$1600 available in deposit bonuses
Play with and earn real cash
350+ themed slot games