Review
Updated August 2023
What Makes Gung Pow Special
As you play Gung Pow slots you'll be able to choose between 1 and 250 coins to play and there are 243 ways to win prizes on the reels. You're only goal is to line up as many of the same symbols as you can, and the Gung Pow symbol serves as the wild. The disc symbol serves as the scatter symbol, paying out a flat amount depending on the number of symbols anywhere on the reels, and also unlocking a free spin round if you get at least three of the symbols overall.
The Gung Pow online slots game doesn't have any special features for you to master, but you can try it out for free before you commit to spending any real money on the game. Most casinos offer a free play mode with all the same features that you would find on the real money version, and you can easily try it out if you aren't sure whether you want to spend any money on the game or not.
Win Up to 90,000 Credits
While playing the standard game of Gung Pow slots you can win up to 30,000 credits, which is a pretty significant amount. This is achieved by getting five of the Firework symbols in a row. If you manage to get three or more scatter symbols, you'll unlock a free spins round, which will triple every one of your prizes, enhancing the top prize to a whopping 90,000 credits. Now that's a significant prize! The second best prize in the free spins round is a still significant 60,000 credits, and third is 45,000 credits, giving you plenty to look forward to once you unlock free spins.
Some nice caption about why this game is exciting
Some nice caption about why this game is exciting
The regular card symbols don't offer much in the way of prizes, with a maximum of 200 credits for five Aces, or 600 credits in the free spin round, these prizes aren't going to excite, but they will help keep the wins rolling in as you play along. Players should take care to ensure they are betting as much as possible while playing the game and that they are betting the maximum number of coins as often as possible.
Clean and Smooth
The Designers of the Gung Pow slot machine did an excellent job when putting together the graphics for this slot machine. From the deep red background, to the brightly coloured symbols, to the clean lines that just flow on this machine, it all goes together very well. You'll find yourself enjoying the look of this game, especially when you're looking for a relaxing play experience. It isn't cluttered like some other machines, and for some people that's the most appealing feature of Gung Pow.
Sure the game relies on the overused card symbols, but it really doesn't matter because of how well they are blended in with the other symbols and the background. They still feel like a part of the unique game that you won't play anywhere else.
Gung Pow slots isn't jam packed with extra bonus features like some slots, but it has a lot going for it anyway. The free spins round is highly rewarding and exciting to play with the possibility for up to 90,000 coins. The theme is very clean and relaxing and the music matches it so well as you play along to Gung Pow. It isn't the right option for everyone, but for someone looking for a zen-like gameplay experience, Gung Pow is definitely worth a look.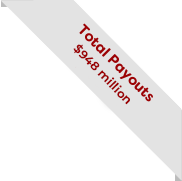 play for September's top jackpot
at Jackpot City with C$1,800 BONUS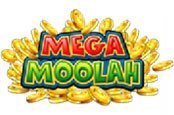 CURRENT JACKPOT
C$
Most recent win:
C$ 18,915,872.81 million in Aug 2023
PLAY NOW
at Jackpot City