Fortunate 5 Slots Review
Ahoy, mateys! Get ready for a wild adventure with some of the nastiest characters on the high seas. Fortunate 5 is a slots game from Playtech that takes you into the world of pirates in order to win some serious booty. With all five pirates giving you a chance to win the huge progressive jackpot, you would be crazy not to give this online slots game a try. Join Captain Red beard and his crew as they plunder and pillage the high seas, and take your chances to see if you can get in on some of the winnings! As can be expected from Playtech, this game has gorgeous graphics and stunning game play features that make it fun tor way more than just a couple of spins. Fortunate 5 is not just pirate clichés and random spins, you have the chance to play exciting bonus features and with 5 Wilds it is really not hard to win the progressive jackpot.
Best of all, Fortunate 5 can be played from anywhere. Playtech is well known for their mobile friendly slots games, which load quickly and easily on any device unlike some of the other video slots out there. All you need to do is either access the game in your mobile browser or download a casino app to get in on the action. This way, your winnings can come with you wherever you go and you could hit the big time anywhere, from your home computer to waiting in line at the bank!
Review
Updated August 2023
Play Fortunate 5 Slots Today!
Fortunate 5 is going to be your new favourite online slots game if you are a fan of pirates or stories about the high seas. Right off the bat, you are introduced to the captain and his crew - Captain Red beard, Starboard Mary, Peg Leg Davis, Monsieur Poison and Mad Dog McDougall. Captain Red Beard is just as you would expect him - with a curly red beard, eye patch, gold earring, pirates hat and a parrot on his shoulders. Starboard Mary looks dangerous with her braided and beaded hair, pirate outfit and pistol. Monsieur Poison is a very big man, with a pirate's golden earring, a seaworthy bicep tattoo and a cleaver that he is about to use to chop up a tasty fish! Peg Leg Davis has a Wild West look to him, with a bottle of beer, a brown floppy hat and a nice big pipe sticking out of his blond beard. Mad Dog McDougall. has a huge mustache above his cheeky grin, a sword behind his shoulders and a bandanna wrapped around his head. This crew is ready for action!
Fortunate 5 is full of some of the most exciting features you'll see anywhere in online slots. With five progressive jackpots that you can potentially win, the fun starts right from the beginning. This game is more high variance than you may see on slots with smaller payouts. This means that you are not going to win as often, but when you do, you will win big.
Fortunate 5 Slots Features
The biggest feature of Fortunate 5 slots and the one that keeps players coming back time and time again is the five progressive jackpot. This is not like other progressive jackpots where you have to play for practically a week to even get close - you have 5 chances to win, every time you spin the reels. Better yet, there are 15 paylines so that increases your chances even more. As if that was not enough, check this feature out. Sometimes, if you have a chance to win one of the five jackpots but you miss on that last reel, you might even get a free re-spin, just for the fun of it. Now, isn't that nice?
But just when you think that is enough to attract you to this game, there are even more features to get excited about. You can also expect free spins, 4 or 5 of a kind spins and unlimited scatters, Wilds, Sticky Wilds, and unlimited free spins. Yes, you read that correctly, unlimited free spins. This could mean anywhere from 10 to 50, depending on how lucky you are in your spins.
With 5 progressive jackpots up for grabs, you'll definitely want to set sail on these wild waters.
With super spins, free games, and big prizes to be won, this is easily the best pirate-themed slot.
Wilds are a common feature in online slots,and you will also find them in Fortunate 5. The symbol that represents Wild in this game is the gigantic warship, which only appears on reels two, thee and four. You will definitely be happy to see this ship roll over the horizon as you sail on this journaeywith Captain Red Beard and the crew! The war ship substitutes for all other symbols, and will always pay the maximum available payout.
You may also spin and win the Wild Water Free Games, which is activated when you line up three skull and crossbones scatter symbols anywhere on the reels. Next, you will see the sails go up, and you are all of a sudden in the middle of a fierce storm on the high seas. You et to keep on spinning free spins for as long as it takes to collect five wild symbols. Hope for a long run,because you can win a lot of real cash prizes in the mean time! Even though there are not any multipliers in this game, your final free spin more than makes up for it. All of those five wild sybols that you collected during your free spins appear back on the screen, and you get one more spin to take full advantage! This leads you to some seriously nice wins.
When it comes to the progressive jackpots, you want to shot for Captain Red Beard, because his symbol is the most valuable. At the time of this review,
Red Beard himself was worth C$200, his female companion Starboard Mary was worth C$40, Mad Dog McDougall was worth C$20, Monsieur Poison was worth C$10 and Peg Leg Davis was worth C$5 If you spin their jackpots. This amount is constantly changing when you play the real money version of the game, however.
Coins and Stakes
The betting range in Fortunate 5 is pretty limited when you compare it to some of the other slots out there. Most of the time you will see a coin value, or the dollar amount attached to each coin; a coin number, or the number of coins you bet; a payline number, or the number of paylines you play on; and a bet max button to automatically bet the maximum amount. Fortunate 5 makes it a lot simpler and easier than that. You can choose to bet four cents, 10 cents, 30 cents or 40 cents per line, and you automatically always play all 15 available paylines. This is a good thing because you always maximize your chances of winning bigger cash prizes. For example if you are betting the 40 cent maximum on all 15 paylines, your bet amount is going to be six dollars. This means if you line up, for example, four Peg Leg Davis symbols, which are worth 100 points, you will win C$600. Not bad for a single spin!
Fortunate 5 Slots Symbols
The main symbols in Fortunate 5 are of course the five pirates themselves. First you have Captain Red beard, who is worth a progressive jackpot if you line up five in a row, 500 points if you line up four, or 200 points if you line up three. Peg Leg Davis is worth a progressive jackpot, 100 points or 60 points. Mad Dog McDougall is worth 200 points, 125 points and of course, a progressive jackpot as well. Besides her jackpot potential, Starboard Mary is worth 250 points or 150 points if you line up three or four of her on the reels. Finally you have Monsieur Poison, who is worth a hefty jackpot, 125 points or 100 points. This game also has the classic cards symbols, Ave, King, Jack, Queen, 10 and nine. Ace and King are both worth 80 points for five of a kind, 60points for four of a kind or 20 points for triples. Jack and Queen are worth, respectively, 30 points, 20 points or 10 points. Finally, 10 and nine both have values of 20 points for five, 10 points for four, or 5 points for three.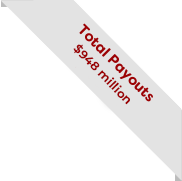 play for September's top jackpot
at Jackpot City with C$1,800 BONUS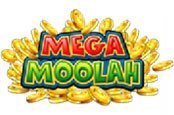 CURRENT JACKPOT
C$
Most recent win:
C$ 18,915,872.81 million in Aug 2023
PLAY NOW
at Jackpot City
In addition to these symbols, there is also the pirate ship Wild card that appears on reels 2, 3 and 4. This symbol will substitute for anything except for scatters. If you spin a Wild Storm Super Spin round, the Wild symbol will appear on all five rows.
Finally, the skull and crossbones, a classic pirate symbol, is the scatter symbol in Fortunate 5 slots. If you line up 3 or more scatters anywhere on the reels, you will win the Wild Waters Free Games feature.
Play Fortunate 5 Slots Today!
Fortunate 5 is one of the best new pirate games to come out in online slots. Playtech has really outdone themselves this time with the fantastic offering of five progressive jackpots that can be won at any time, on any spin. This means that huge wins are always right around the next wave in this pirate themed adventure. With wilds, scatters, unlimited free spins and more, Fortunate 5 is definitely worth a try! You may just get lucky and spin a huge win! Remember you can play from anywhere, whether you are at home or on the go using a mobile device. Even better, you can try the game out for free to see some of the excitement before you put real cash on the line. Check it out today to start winning big!
Reviewed By: OnlineSlots.ca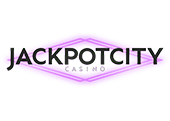 Exclusive Slots Bonus

100%

Up To

C$1,800
More than 580 games to play with real money
Over C$1600 available in deposit bonuses
Play with and earn real cash
350+ themed slot games