Review
Updated November 2023
Come On Down To South Park
The introduction to the game is a classic, opening with Kenny being crushed beneath a slot machine. Hopefully, the same won't happen to you; it didn't happen to us, which is why our review isn't a negative one!
NetEnt almost always deliver on their graphics, and this game is no exception. The graphics are styled after the cartoon, so the aesthetics of the reels will be pleasing to die-hard South Park fans and die-hard slots fans alike.
The soundtrack is equally great, with South Park characters piping up after big wins – from Cartman's "awesome" to Timmy's "can I get a wh-wh-what what" the soundtrack skirts the line between offending and encouraging you. All the while, the classic theme tune tinkles away in the background.
Kyle, Stan, Cartman, and Kenny Bonus Rounds
However, the serious comedic meat of this slot comes with the bonus rounds. There are four bonus rounds, with the chance for some serious wins. The bonuses are easily triggered, as well, simply requiring you to land the character symbol on the fifth reel.
Stan's bonus opens with Stan vomiting on Wendy – we did say this game wasn't for the easily offended! This vomit, however, gives you a sticky wild. Gross, but profitable, this wild remains on your screen for several spins and gives you the chance to win up to 30 times your bet.
With bonus games and special mini features, South Park is more than just a tribute to the TV show.
This NetEnt slot features all your favourite South Park characters and brilliant animated sequences.
Kyle's round opens with him and his baby brother from Canada, Ike. You'll get 10 free spins and a ton of special bonuses – remember to kick the baby! Naturally, Kenny's bonus round is just as offensive as you spend it trying in vain to save a 10-year-old child from death. However, there are up to 139,000 coins to be won!
Last but certainly not least comes Cartman's round, which can produce some amazingly epic wins as Cartman tracks down his most hated enemies: the hippies. You can win up to 5,000 times your bet in this meaty feature.
South Park Slot Review: Our Verdict
There are more episodes than you can count, and like the show this slot is for those who are in it for the long haul. The variance is medium to high, and it might take a while for you to hit all the special features and bonuses; be sure to manage your bankroll carefully and budget for 100 to 200 spins.
To conclude our South Park slot review, this game is hilarious and rude – even without the chance of winning big, which it has.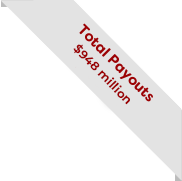 play for December's top jackpot
at Jackpot City with C$1,800 BONUS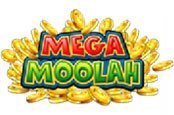 CURRENT JACKPOT
C$
Most recent win:
C$ 18,915,872.81 million in Nov 2023
PLAY NOW
at Jackpot City