Review
Updated November 2023
Gamble on Your Good Luck
Lucky FireCracker online slots is a relatively basic game on the surface, but there are so many different ways to win that you'll be bringing in prize money every couple spins. It has a total of 243 ways to win, and mixes together basic high card values with special Chinese New Year themed symbols to create a cool blend of symbols to shoot for.
As you play you'll notice that there aren't any special bonus rounds or side games to go for. Instead there is a simple bet feature that you can activate every time that you win some money from the game. As soon as you activate that feature you'll have to choose whether the flipped card is going to be red or black. If you choose right you'll double your winnings, if you choose wrong you'll lose it all. This is a good way to really maximize your winnings, but you have to be brave to give this feature a shot after winning big.
Lucky FireCracker slots makes it possible to play for free or for real money. That means that you can hone your skills with free play credits and then when you really feel like you know what you're doing you can step up to the paid version and try for real prizes.
Some nice caption about why this game is exciting
Some nice caption about why this game is exciting
While there aren't any special bonus games, there is a free spin round that you can unlock with three or more of the I Ching Coin Scatter symbols. You'll get 15 free spins and the scatters also award an instant prize of between 1X and 100X the total bet amount depending on how many of them show up on the same payline.
There is also a massive jackpot that all players can look forward to as they play the game. This jackpot pays out a total of 90,000 coins if you manage to hit the top prize. In order to win this top jackpot you must be in the free spins round, otherwise you'll receive a top jackpot of 30,000 coins.
Get Sucked in By Traditional Music and Graphics
The Lucky FireCracker slot machine relies on relaxing music and beautiful graphics to pull the player in. It features several unique images that help make it more appealing to play, but overall the graphics and the feel of the game are nothing to write home about. The card symbols are the same as what you'll find in most other slots, and there aren't enough of the unique symbols for the game to really stand out in terms of appearance.
Still it's a nice looking game and one that you won't mind playing for an extended period. Give it a try today and you'll enjoy the atmosphere that it creates as you relax at the end of the day. Add in the chance to win some serious prize money and you have a lot to look forward to from this game.
Lucky FireCracker has an attractive theme, but ultimately it's going to be the potential for up to a 90,000 coin payout that attracts most players to this game. It features a cool free spin round and scatter symbols ensure that you get payouts regularly as you play the game. Sure it isn't the most original slot game, but it's still a lot of fun to play.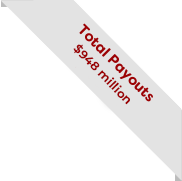 play for December's top jackpot
at Jackpot City with C$1,800 BONUS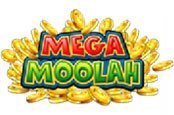 CURRENT JACKPOT
C$
Most recent win:
C$ 18,915,872.81 million in Nov 2023
PLAY NOW
at Jackpot City