Thunderstruck II Slot Review
When Microgaming launched the original version, Thunderstruck, back in 2003, its unprecedented success far surpassed anybody's prediction. In fact, the game was a hit from the outset and went on to become one of the most popular slots of all time.
But Microgaming decided they could make a great online slot game even better, so they introduced a sequel, Thunderstruck II, in 2010 that has been equally successful. If you have never played either, but you are curious to try the game and see what all the fuss is about, you better not be afraid of thunder. This slot has plenty!
READ FULL REVIEW
Review
Updated August 2023
Why play Thunderstruck II?
Thunderstruck II probably bears little resemblance to other slot machine games you may have played in online Canadian casinos. For starters, this machine dispenses with traditional paylines completely. Instead, a winning combination occurs anytime the same symbols appear on consecutive reels from left to right regardless of their position on each reel.
This amazing innovation gives you many more chances to win, in fact 243 different ways! Without traditional paylines, it becomes a lot easier to hit five like symbols in a row and win a fixed jackpot although, admittedly, these jackpots are not huge.
But what about the inevitable spins that come up empty? They are not as frustrating as you think as you watch your playing bankroll climb back up again with free spins, multiplied winnings, and other nifty surprises that the Thunderstruck II gods hand you.
In other words, a good part of the appeal of Thunderstruck II is that you can always expect the unexpected. Even when there seems to be temporary lull in the action, it won't last long. Another clap of thunder, accompanied by a louder roar from you when you see what you just won, is looming on the horizon. Forget about dozing off anytime soon playing this game!
The opening clip to Thunderstruck II will introduce you to the important features of the game and its main characters, the four gods from Norse mythology: Valkyrie, Loki, Odin, and Thor. The earlier version of the game included just one god, Thor. The addition of three more, along with their trademark weapons and accoutrements, of course, means more symbols on the reels and more winning combinations.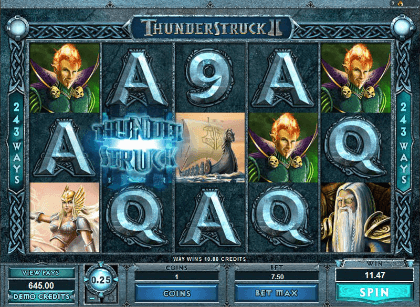 When you have the power of Norse gods on your side, every spin packs the power of a thunderbolt.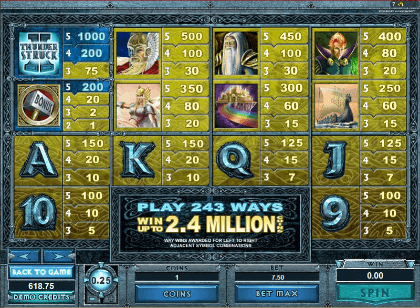 With 243 ways to win and a massive 2.4 million coin jackpot, thunder could strike at any moment.
Another game change is that the Thunderstruck II logo replaces Thor as the wild symbol and Thor's hammer replaces rams as the scatter symbol. Also new to Thunderstruck II are some exciting additions to the bonus game, which now includes the Great Hall of Spins. Finally, as if all that is not enough, you may get to experience a "wildstorm."
You can play Thunderstruck II for free or for real money, your choice. The machine accepts either 1 cent or 5 cent coins, with the minimum bet per spin being 30 cents and the maximum being 300 five cent coins, orC$15. However, some casinos have machines that also take a 25 cent coin with a maximum wager ofC$75.
Free Spins From the Slots Gods
There is no multimillion dollar progressive jackpot in Thunderstruck II, and the various fixed jackpots for 5 of a kind on all 5 reels won't make you rich either. For example, the top fixed jackpot, for five Thunderstruck II logo symbols, is only 1,000 coins. The jackpots associated with the other symbols are even smaller. The good news is that there are other ways of winning big in this game, making the use of the term "jackpot" somewhat of a misnomer.
The Thunderstruck II logo is the game's wild symbol. Its appearance on a spin, other than on all 5 reels simultaneously, has the potential not only to turn losing symbols into winning "wilds," but to double the amount of your win in the process. Thor's hammer is the scatter symbol, and three or more admits you to the Great Hall of Spins for the bonus game. The more often you enter, the more free spins and opportunities for multiplied wins you are awarded.
The first four times, Valkyrie gives you 10 free spins with 5x multiplied winnings. The 5th through 9th time, Loki gives you 15 free spins along with the "wild magic" feature, with the potential to make some symbols of the third reel "wild." The 10th through 14th time, Odin offers 20 spins along with the "wild raven" feature, potentially giving you up to 6x multiplied winnings.
Lastly, if you gain access to the Great Hall of Spins 15 or more times, you are greeted by Thor, the god of thunder himself, showering you with 25 free spins. Thor also activates the "rolling reels" feature, capable of providing consecutive wins, each multiplied by an increasing amount, up to 5x.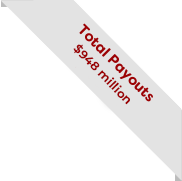 play for September's top jackpot
at Jackpot City with C$1,800 BONUS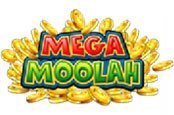 CURRENT JACKPOT
C$
Most recent win:
C$ 18,915,872.81 million in Aug 2023
PLAY NOW
at Jackpot City
Get Lost in the Game
Meanwhile, the epic quality graphics, animations, and sound effects that accompany all this activity almost have you fooled into thinking you are not in front of your computer, but in a movie theater. Tearing yourself away will be tough, but when you do log off, one consolation is that you won't lose your place in the bonus game. When you resume playing, you can simply pick up where you left off.
As a final note, ordinarily, the last thing you want is to be struck by thunder and lightning, but this is a game where you would love to have it happen. Nothing you do or don't do will increase the probability since the rare event is triggered randomly. But if, all of the sudden, the music changes dramatically, ominous looking clouds form, and then, out of nowhere, Thor emerges as big as life while thunder and lightning erupt together, brace yourself.
You could be on the cusp of a "wildstorm." How much you win depends on how many of the five reels turn wild. If the whole machine goes wild, 2,430,000 coins are yours!
Reviewed By: OnlineSlots.ca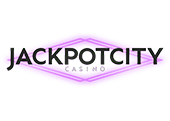 Exclusive Slots Bonus

100%

Up To

C$1,800
More than 580 games to play with real money
Over C$1600 available in deposit bonuses
Play with and earn real cash
350+ themed slot games