Review
Updated November 2023
Got Your Garlic?
As you might expect from an online slot named Bloodsuckers, this NetEnt developed video slot centres around a vampire theme, with symbols on the reels representing elements of vampire related iconography, from garlic cloves, to the Bloodsuckers themselves. Players can select the number of paylines to play (up to 25 across 5 reels) with a maximum level bet of 100 coins and a whopping 7,500 jackpot to play for. Throw in a couple of multipliers on top and you can start to understand why NetEnt's signature vampire game has attracted players from all over Canada and kept them coming back time and time again.
Slay The Suckers
There's no shortage of vampire themed slot games in online casinos today, but NetEnt's strength is in video slots, and the Bloodsuckers online slot is definitely testament to this. Not only does this 5 real, 25 payline slot allow you to spin for real money, but a bonus game actually offers you the chance to take on the role as vampire slayer, earning you extra real cash for every kill you make.
Once you've determined the bet level and number of active paylines you feel comfortable playing with, you can decide on the coin value you want to wager and the fun can begin. There are three options for approaching spinning the reels, either a straightforward spin with a nominated value assigned, the 'Max Bet' which automatically spins the reels, while wagering the highest possible stake, and the 'Auto' function which keeps the reels spinning continuously.
If you draw 3 bloody hammer symbols you'll unlock the bonus level, where you'll enter a crypt full of coffins, out of which it's your objective to slay the most amount of vampires as possible. If you open a coffin and it contains bats rather than a vampire, this signals the end of the bonus round and you'll return to playing the slots for real money once again.
Some nice caption about why this game is exciting
Some nice caption about why this game is exciting
Free spins come into play when you score 3 or more Vampire Bride symbols on any reel, regardless of whether consecutive or not. If you happen to draw 4 symbols you'll automatically win x25 of your stake, while netting 5 Vampire Brides will land you a cool 100 times your wager.
It's in the free spin mode that players of Bloodsuckers really stand to prosper, particularly when you start to add multipliers into the equation on top. Certain combinations can result in wins of up to 900 times your original stake, so it's worth upping your bet when these come into play.
Fly By Night: Bloodsuckers Mobile Game
NetEnt know how to make a slot game that can travel with you wherever you go, and they're especially technically minded when it comes to incorporating the touch screen technology that most mobile devices today are operated by. Our Bloodsuckers online review proved that it is no exception, so for Canadian slot players who like to play with their mobile device. It is perfectly optimized to deliver all of its great in-game features and animation, on a range of smartphone devices from iPhone all the way through to Android and beyond. You can log in using the same account you play with on a desktop device, so you can access your bankroll and pick-up where you left off, every time you leave the house.
Bloodsuckers Slots: Does It Actually Suck?
For slot traditionalists, Bloodsuckers doesn't deviate too far from the original look and feel of this classic casino game. But, it still offers enough fun twists and entertaining updates to take advantage of the video platform and entice players looking for something that elevates above the norm. The chance to win big multipliers is one of the big draws of this game, while the bonus level offers a great way to snag some quick dollars while incorporating a slice of interactive game play too. Having ran a thorough Bloodsuckers review, we can safely say there's much to appease Canadian slot fans with this NetEnt favourite.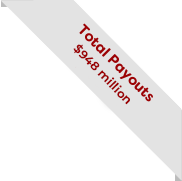 play for December's top jackpot
at Jackpot City with C$1,800 BONUS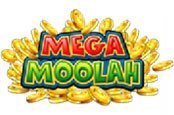 CURRENT JACKPOT
C$
Most recent win:
C$ 18,915,872.81 million in Nov 2023
PLAY NOW
at Jackpot City