Good Girl Bad Girl Slot Review
Some people feel most comfortable always playing by the book, while others are not only not afraid to take risks; they actually get a charge out of doing so, whatever the outcome. Regardless of whether you consider yourself a traditionalist or a rebel, or perhaps a combination of both, if you are a slot player, you will thoroughly enjoy testing your luck in the innovative game that puts you in control, Good Girl Bad Girl Slots.
If you prefer to play conservatively, keeping your risk to a minimum, move the dial to the left and be a Good Girl. Winning combinations are formed the traditional way, from left to right, and in all probability, you will win frequently, but the amounts will be relatively small. If you are willing to take more of a risk in the hope of getting a massive win, move the dial to the right and see if being a Bad Girl pays off. Winning combinations are formed from right to left and don't occur as often as in the Good Girl game, but if you're lucky, your potential winnings are greater. After making your decision, if at any point you're not happy with the way the game is going, you can change to the other mode. Or, if you would rather not choose sides, leave the dial in the middle position and play the game both ways. Naturally, playing both ways produces the most wins, but it will also cost twice as much!
Betsoft
Software Provider
15
(30 if played in both modes)
Paylines
Highly entertaining 3D video slot with terrific graphics and animations
Filled with exciting extras like Wild symbol, a Gamble feature, two bonus games, and a chance at a progressive jackpot
Play either a high risk game (for potentially greater rewards) or a low risk game, your choice.
Bonuses:

8

Graphics:

10

Fun:

9

Payouts:

8

Coins:

8
Review
Updated November 2023
Good Girl Bad Girl Features
Online slots have become extremely popular with Canadian players. No need to venture out in inclement weather to travel long distances to a land-based casino when that option is inconvenient. Instead, many of your favourite games can be enjoyed 24/7 from the comfort of your own home. Of course, like anything else, playing the same old slots again and again can get monotonous, so if you're open to trying your luck on a slot game that is guaranteed to be completely different, here it is. Welcome to the wacky world of Good Girl Bad Girl Slots!
Good Girl Bad Girl is a 5-reel video slot from Betsoft. It is played in 3D, which in itself sets it apart from many other slots because the graphics and animations are absolutely fantastic. However, Good Girl Bad Girl differs in another important way from any other slot you have ever played because you have a lot of say in determining the outcome. Typically, the volatility (up and down swings) of a game is pre-set by the manufacturer. Other than your ability to increase your bet when the machine is hot and lower it when the machine is cold, how the game plays out is out of your hands. However, Good Girl Bad Girl puts you, the player in control. In addition to being able to choose from a very wide betting range, you can alter the degree of risk to suit your own personal taste.
Good Girl Bad Girl includes all the bells and whistles that make interactive video slots the perfect form of entertainment for casual and serious slot players alike. The game has two different Wild Symbols with multipliers (one for the Good Girl mode and another for the Bad Girl mode), as well as a Scatter Symbol. There is also a Gamble Feature, which you can activate after any win in the base game to try to double your winnings. The sight of both an angel and a devil floating into the heavens may tempt you to take the bait. All you have to do is guess whether the whether the next coin toss will be "good" or "bad". If you guess correctly, the amount you just won is doubled, but if you guess wrong, your original win disappears.
Whether you're saintly or devilish, you'll appreciate all the ways you can win in this Betsoft slot.
Both the Good Girl and Bad Girl modes feature their own money wheels with big bonus payouts.
There are also two bonus games, one of which is not only retriggerable, but gives you a shot at a progressive jackpot. The Bad Girl progressive jackpot is larger than the Good Girl jackpot, but not by as much as you might think. Also, even if you are playing in both modes, you can only win one jackpot, not both of them. You do get to choose which one you would rather play for, though. Finally, if you need to step away from the machine for a period of time, but would like to keep playing, the Auto Play feature lets you do exactly that!
Solid Options for Coins and Stakes
The first decision you need to make is which of the three modes of play you prefer.
If you would like to play the traditional way, with winning combinations being formed from left to right, you should select the Good Girl mode. You will probably get more winning combinations than you would if you select the Bad Girl option, but your maximum win potential won't be as high. Or you can play a more daring game as a Bad Girl. With winning combinations being formed from right to left, you won't win as frequently as in the Good Girl mode, but when you do win, you will win more.
Your third option is to set the dial in the middle and be both a Good Girl and a Bad Girl. This combo mode gives you the most wins since winning combinations can occur in either direction, but the cost of playing doubles. The maximum number of lines you can have in play in either the Good Girl or Bad Girl mode is 15; in the combo mode, it is 30.
The machine accepts coins in varying amounts from 2 cents to C$1. Besides picking your coin size, you need to decide both how many lines you want to play (from 1 to 15 or, if playing in combo mode, from 1 to 30). You also need to decide how many coins (from 1 to 5) you want to bet on each line. Thus, the smallest possible bet per spin is 2 cents and the largest (making a maximum bet in combo mode with all 30 lines activated) is C$150.
If you are a small player, you should choose a small coin size. The C$1 coin size is strictly for high rollers. Whatever your betting unit, in order to maximize your winning potential, including giving yourself a shot at the progressive jackpot, the recommended strategy is to have all possible paylines in play and to make the maximum line bet of 5 coins. Playing with 2 cent coins, small bettors can still play this game since the cost per spin remains affordable at C$1.50 (or C$3.00 in combo mode). Also, the average return to player (RTP) for this game is 97.8%. This is probably high enough to keep an adequately bankrolled player in action over the course of a reasonable length playing session. Another option, if you would like to test the waters before risking real money, or if you would simply like to play for fun, is to play Good Girl Bad Girl Slots for free.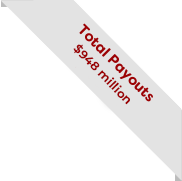 play for December's top jackpot
at Jackpot City with C$1,800 BONUS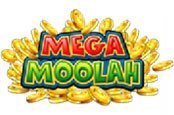 CURRENT JACKPOT
C$
Most recent win:
C$ 18,915,872.81 million in Nov 2023
PLAY NOW
at Jackpot City
Exclusive Slots Bonus, click here for C$1000 FREE at Spin Casino
Make Sure You Know the Symbols
The symbols in the game include either a good or bad girl (depending which mode you are playing in), a cat, and 9-Ace playing cards. In the Good Girl mode, the cat looks harmless and the playing cards have a daylight background. In the Bad Girl mode, the cat looks menacing and the playing cards have a nighttime background.
There are also two Wild Symbols; in the Good Girl game it is a Halo, and in the Bad Girl game it is a Pitchfork. Either of these symbols has the capability of substituting for all other symbols except the Scatter Symbol to help form winning combinations. However, they differ in the possible amount of the multiplier. The Halo multiplier can only be 1-2x what the win would pay otherwise, whereas the Pitchfork offers a multiplier of 1-4x the usual amount. Another important difference is the size of the payout if you are lucky enough to get 5 Wild Symbols in a row on a single spin. Five Halos pay 500 coins, whereas five Pitchforks pay 1,000 coins.
Certainly livening up the game, but possibly also more annoying than entertaining to a losing player whose only wins are tiny ones, animated figures are waiting in the wings to cheer you on and enthusiastically celebrate every winning spin. In the Good Girl game, your angelic looking cheerleader dressed in white jumps up and down and shouts "Yes." In the Bad Girl game, a tough looking girl outfitted in black leather erupts with a loud cackling laugh.
Boost Your Winnings in the Bonus Rounds
Sooner or later, if you keep playing a while, you will hopefully get to play at least one of the two bonus games. When the two opposing Wild Symbols, the Halo and the Pitchfork appear next to each other, it triggers the Click Me Bonus Game. You are then presented with four gift boxes, three of which contain different size prizes (small, medium, or large) and one which contains nothing but the words "Collect." In the Good Girl bonus game, the two boxes with the small and medium sizes prizes are glowing, while in the Bad Girl bonus game, the other two boxes are glowing. Either way, picking one box at a time, you are hoping to pick the box that says Collect last since it immediately ends the game. In the worst case scenario, you pick that box first and win nothing.
The Money Wheel Bonus Round is triggered when three Money Wheel Scatter Symbols show up anywhere on the reels (on an activated payline). You then get a chance to spin the wheel and hopefully win a big prize. Good Girl players spin the wheel in heaven, while Bad Girl players spin the wheel in hell. Or if you are playing both ways, you can choose where you prefer to spin the wheel. The Bad Girl wheel gives you a shot at bigger prizes. On either wheel, the possible results include varying amounts of cash, free spins (which could retrigger the bonus if you get three Money Wheels again), nothing at all, or the progressive jackpot.
So Are You a Good Girl or a Bad Girl?
In real life we are taught that the end doesn't justify the means so being a good girl is always the better course of action. However, in the game Good Girl Bad Girl, maybe not. Neither mode of play is intrinsically better than the other. Ultimately, the decision boils down to what type of player you would rather be. How much are you willing to gamble? Are you a good girl or a bad girl?
Reviewed By: OnlineSlots.ca
Exclusive Slots Bonus, click here for C$1000 FREE at Spin Casino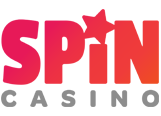 Exclusive Slots Bonus

100%

Up To

Exclusive Offer 150 Bonus Spins + Deposit Bonus
More than 580 games to play with real money
Over C$1600 available in deposit bonuses
Play with and earn real cash
350+ themed slot games