Review
Updated August 2023
Stunning Graphics
This game is graphically beautiful; it cannot be faulted. From the sensuous Amazonian, to thee leopards, panthers, vibrant birds of paradise and the vivid exotic reptiles on the symbols, you are sure to be enchanted. The jungle backdrop accompanied by the trills and snarls, and rhythm and beats of the jungle life makes this a truly immersive experience.
Play Secrets of the Amazon Online Slots
Gaming Configuration
Depending on your budget, you can have access to up to 20 paylines on this 5 reel game. Betting starts at 0.2 coins and ranges all the way up to 200 - meaning that Secrets is accessible to a variety of budgets and betting preferences. We recommend that you try to space out your bankroll for at least 200 spins a round, if possible, as that is around the peak point where you will start to fully see the profits and benefits of the game
With an incredibly generous RTP of 95.28% this high variance game will defy our expectations. New slot enthusiasts, casual players and those who like to slowly amass a profit while seeking the larger wins will have the most fun with these games. The bonus rounds aren't guaranteed profit makers, like some other Playtech games, but this is because the rounds come up much more regularly: it's surprisingly easy to enter them. This makes the game a more enjoyable, playful experience, however, for players who like playing by hitting 500 plus spins on autoplay - it might be a little frustrating. That being said, the potential to have up to 50 free spins is not to be sniffed at. On top of that, every consecutive free spin increases your multiplier by 1 - meaning that you could be getting 50 times your win by the end of the free round. Let's take a closer look at that sought after bonus round.
This gorgeous rainforest themed slot has brilliant graphics, huge multipliers and free spins.
Thanks in part to the dramatic soundtrack, every spin of the reels feels like its own adventure.
The Hidden Bonus of the Moonflower
In order to gain entry into the hidden Moonflower bonus round you will need to unearth 3 of the white flower of paradise Scatter symbols. As already mentioned, this is relatively easy to do. Once activated, you must choose between 3 of the moonflowers; this determines the length and intensity of your round. One flower offers 3 scatters and the opportunity to have between 5 and 15 free spins, the other gives you 4 scatters and 8-18 spins, and the final option, if you are lucky enough to get it, will give you 5 scatters and 10-20 free spins. Of course the first option is the most common. However, you do also have the potential to re-trigger the bonus, and with the multiplier increasing every spin, that's where you have the chance to gain the sought after 50 times multiplier bonus.
The Concluding Verdict
What more can be said about this captivating slot game? It's thoroughly enjoyable, with a gorgeous theme and regular access to bonus rounds to keep you itching to press that spin button once more. The Secrets of the Amazon won't be a secret for long, as word of this Playtech original gets out. Players would do well to remember that this slot is high variance, and so, fairly volatile. You will usually find you are either in favour with this game and raking in the cash, or utterly out of favour and watching your bankroll slowly deplete. If you have the patience, prove your worth and there's a chance that your luck just might change for the better.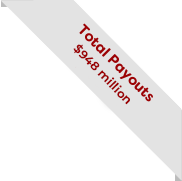 play for September's top jackpot
at Jackpot City with C$1,800 BONUS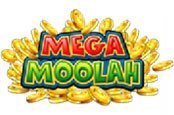 CURRENT JACKPOT
C$
Most recent win:
C$ 18,915,872.81 million in Aug 2023
PLAY NOW
at Jackpot City