The Riches of Don Quixote Slots Review
The legend of Don Quixote is well known and well loved around the world. Don Quixote is a novel by Miguel de Cervantes Saavedra from the 17th century. It tells the tale of Don Quixote, who is on a mission to revive chivalry and bring justice to the world, which in his eyes is sorely needed. He sees himself as a knight and hires a farmer as his squire and they go on comedic adventures together in the country side. Don Quixote is mad, and sees inns as castles, windmills as giants and friars for wizards. In The Riches of Don Quixote slots, you get to play along with these adventures as you rack up cash winnings.
The Riches of Don Quixote features increasing multipliers, frozen wilds, free spins, stacked symbols and regular wilds. The graphics are artistic and beautiful and it really gives you the feeling of being on the Spanish countryside with Don himself. This slots game features 25 paylines, and always pays out the maximum win per payline. Winning combinations are awarded from left to right.
Playtech
Software Provider
25paylines give you lots of ways to wind
Tons of exciting bonus features like frozen wilds and free spins
You are more likely to win more often than in high variance games
Bonuses:

9

Graphics:

9

Fun:

10

Payouts:

10

Coins:

8
Review
Updated August 2023
Play The Riches of Don Quixote Slots Today!
The Riches of Don Quixote greets you with a fun illustration right from the get go, with Spanish music playing in the background and the three main characters on the screen. When you enter the game, you see all of the symbols such as Don, the Spanish lady, and his farmer squire lined up on the reels. This game has five reels and 25 paylines. This means that you have 25 ways to win every single time you spin the reels. When you consider that most slots have 10 or 20 paylines maximum, this game is off to a great start already!
You can play The Riches of Don Quixote from anywhere that you have access to the internet, whether it is your home computer, a tablet with wifi, or a mobile phone or smart phone where you can access the app or a mobile browser. Best of all, you can even play for free. The free game is great for anyone who is looking to try out the game without making a full commitment or betting real cash.
The Riches of Don Quixote Slots Features
The Riches of Don Quixote is a five reel slot with 25 paylines. If you have come to expect richly illustrated graphics and great game play from Playtech, you will definitely not be disappointed. This slots game looks as though it was painted right on your screen, and includes atmospheric Spanish tunes in the background o really put you right there in the Spanish Golden Age with Don Quixote. The Riches of Don Quixote has a lot of great features as well, including stacked symbols, sticky wilds and of course, multipliers.
Whether you like the literary masterpiece or not, you'll love competing for Don Quixote's riches.
This action-packed slot features excellent graphics, a compelling soundtrack, and generous payouts.
The stacked symbols in this game are the armored hat, the shield and spears, the Ace, the King, the Queen and the jack. These six symbols are stacked 2-high on the reels, which gives you even more potential for winning. The stacked symbols will appear as one long image that occupies two reel positions. If you can line up some of the higher value stacked symbols on the reels, you can win really big prizes.
The biggest bonus feature in The Riches of Don Quixote is the La Mancha Free Games feature. When you spin three or more Don Quixote books anywhere on the five reels, you will be automatically rewarded with 10 free spins. Not only that, there is also an increasing multiplier that goes along with the 10 free spins. You start off with a 2x multiplier, and this goes up by one value after every two free spins. This means that on your third and fourth free spin, you have a 3x multiplier. On your 5 th and 6 th free spin, you have a 4x multiplier. Spins 7 and 8 have a 5x multiplier, and on your final two spins you get a massive 6x multiplier! You can see how this has the potential to increase your winnings significantly in a very short period of time.
As if that wasn't enough, the windmill acts ad an extra wild symbol during your free spins. The windmill automatically appears in the middle of the third reel for the entire length of the free spins feature. This is called a frozen wild, and it will substitute for any other symbol while you are playing your free spins. With stacked symbols, double wilds and up to 6x multipliers, this free spins feature is like nothing else out there right now.
The 3,000 coin jackpot in The Riches of Don Quixote can seem disappointing to some people. It is not a progressive jackpot, and there are some other online slots games out there that feature jackpots that are much higher, even up to 125,000 coins or more. But, a smaller than average jackpot is really not a negative thing when you consider how many chances you have to win in this game. Games with huge jackpots often do not have very exciting bonus features, and you have to play for a really long time at the max bet in order to even have a chance at the jackpot. In The Riches of Don Quixote, you have the chance to win smaller amounts of money way more often, which in the end usually comes out in your favour. You can The Riches of Don Quixote for hours and stack up wins without breaking the bank.
Coins and Stakes
The Riches of Don Quixote is super simple and easy when it comes to betting ranges. Some slots have so many options, it can be hard to keep them straight. In The Riches of Don Quixote, you just have to select how much you want to bet per payline. This could be one cent, two cents, three cents, four cents, five cents, eight cents, 10 cents, 20 cents, 25 cents, 30 cents, 40 cents, 50 cents 75 cents or one dollar. This is more than you will see in most games, which usually only have about five options and sometimes force you to bet a dollar or more every time you spin. The total bet depends on how many paylines you want to play. It makes sense to always play the maximum 25 paylines, because you will always have the most chances to win every time you spin. the reels. But, if you are betting a higher range this can get expensive quick. Since the jackpot is not progressive or based on the amount of your line bet, it is a good idea to bet the max paylines at a lower level, instead of betting higher amounts on fewer paylines. You may not win as much at one time, but you will win far more often and the winnings will add up in the end.
The Riches of Don Quixote Slots Symbols
All of the symbols in The Riches of Don Quixote slots are related either directly to the Don Quixote novel, or to the Spanish Golden Age. You will of course see the classic card symbols of Ace, Jack, King, Queen and Jack, but they are all decorated with beautiful roses. Ace features a yellow rose and is worth 100 points if you stack up five, 50 if you have four and 10 if you have three. King has a red rose and is worth 75, 30 and 10, respectively. Queen has a lovely pink rose and you could win 50 points for five, 25 for four or seven for three. Finally, Jack has a purple rose and is worth 30 points, 15 points or five points.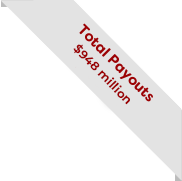 play for September's top jackpot
at Jackpot City with C$1,800 BONUS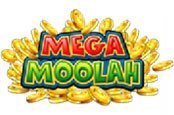 CURRENT JACKPOT
C$
Most recent win:
C$ 18,915,872.81 million in Aug 2023
PLAY NOW
at Jackpot City
Then, you will see the three main characters. First you have Don Quixote himself. Don is worth a massive 1,000 points if you spin five of him, 500 if you line up four, or 75 if you line up three. His farmer squire is worth either 600, 300 or 50 points. The buxom woman who Don refers to as a lady is worth 400 points for five lined up, 200 for four or 50 for three.
Next you have a few symbols that relate to Don himself – his armored helmet and his shield. The helmet is worth either 200, 100 or 25 points, and the shield will win you 150, 75 or 15 coins.
The Wild symbol in The Riches of Don Quixote is the windmills, or giants ad Don sees them. If you line up five windmills you will automatically be awarded the 3,000 coin jackpot. Four windmills is worth 1,000, three is worth 100 and two is worth 10. This symbol substitutes for all other symbols except the bonus game symbol.
The symbol for the La Mancha Free Games fracture is the Don Quixote novel. It is worth 100 points for five, 10 points for four, three points for three or one point for two. If you line three or more of this symbol up, you are awarded 10 free spins that also include increasing multipliers and frozen wild symbols.
Play The Riches of Don Quixote Slots Today!
The Riches of Don Quixote is a really fun and exiting adventure from Playtech. It features rich imagery and a lovely backdrop of the Spanish country side, while you spin the reels with Don Quixote himself and his band of companions. You can play for free to start out, and then start betting real cash for your chance to win the 3,000 coin jackpot. The bonus feature is what really gets people excited in this game. With stacked symbols, increasing multipliers and frozen wilds, this bonus game is a force to be reckoned with. You don't see bonus rounds like this very often, so make sure to take advantage and check out The Riches of Don Quixote slots today!
Reviewed By: OnlineSlots.ca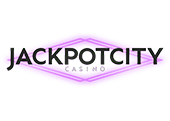 Exclusive Slots Bonus

100%

Up To

C$1,800
More than 580 games to play with real money
Over C$1600 available in deposit bonuses
Play with and earn real cash
350+ themed slot games