Chest of Plenty Slots Review
Get ready for another fun filled pirate adventure with the online slots game Chests of Plenty. This 5 reel, 20 payline slot game is sure to shiver your timbers and have you craving that pirate's booty! With fun symbols and graphics including a black bearded pirate, his parrot friend, and of course treasure chests, Chests of Plenty is unlike any other pirate themed slots game out there today. You can take part in riveting bonus features such as the progressive jackpot and in-reel Chest Bonus games, Treasure map bonus games and Wild symbols in the regular game. There are even regular symbols that sometimes become wild. Chests of Plenty is sure to please, whether you are an experienced gambler or brand new to online slots.
The best part about the Chests of Plenty slots game is that you can play from just about anywhere. Most commonly you will see casino players at home on their desktop or laptop computers, but since smart phones and tablets came around, it is a whole other game. You can access the casino app from your mobile device, or access your mobile browser on your phone or tablet to play the web version. It really is that simple. You can win huge sums of money in a game like this, from anywhere you have a wifi or 4G connection. Read on to find out more about this fantastic pirate themed slot machine.
Review
Updated November 2023
Play Chests of Plenty Slots Today!
The Chests of Plenty slot is made up of a combination of 20 paylines spread across five reels, so compared to a traditional slot, Canadians have up to 20 more chances to strike a winning combination in Chests of Plenty.
Besides matching up the symbols in a conventional payline, Chests of Plenty also offers up the occasional wild and scatter symbol that can reward you with even bigger real cash wins. There is also an additional bonus round feature too, so if you're one of the thousands of Canadians who like your slots to be lucrative, with a little something extra, Chests of Play should more than meet your requirements.
Chests of Plenty Slots Features
A common feature of progressive jackpot online slots games, and one that a lot of players complain about, is that there are usually no other bonus features to make the game more fun and exciting to play. This is not the case with Chests of Plenty, though. Although you always have access to winning the progressive jackpot, which grows bigger and bigger every day, you also can access a lot of exciting bonus features to increase your winning potential even more.
The first bonus feature is the In Reel Chest Bonus Round. This bonus game is a special scatter bonus, which you can activate at any time by lining up three chest symbols anywhere on the five reels. You do not automatically win a prize, but this lineup takes you into the Chest Bonus game. This guarantees a prize, whether it ends up being a cash prize, free spins or something else. You will see three treasure chests show up in he middle of your screen, each one containing three gem stones. If you see three of the same gem in a chest, you are awarded a prize, which amounts to a different number of dollars based on your original bet and the type of gem stone. If the three gems in a single chest are not all the same that chest will close and not open again. The chests that gave you a winning combination will continue to open again and again until you stop winning prizes. This bonus round is unlimited, so you can see how the earning potential really goes up!
You won't have to risk walking the plank to win big in this stimulating slot from Ash Gaming.
With treasure chest and treasure island bonuses, you'll want to explore everything this game offers.
The Chest Bonus round is also how you can access your chance to win the progressive jackpot. If at any point during the bonus game you see three diamonds in each of the three chests, you automatically win the progressive jackpot and are awarded the full cash prize. But it does not end there - after you win the jackpot, you still get to continue the bonus round! The chests will keep on opening to reveal more and more prizes until each one runs out of wins. When you win the jackpot, everyone else playing the game will be told immediately that the progressive jackpot amount has been reset, and they have the option to void their current bet and exit the game until the jackpot builds back up to a worthwhile amount.
Chests of Plenty also features wild symbols, which in this game is the blond pirate girl. She substitutes for any other symbol on the reels, except for the Map or Chest symbols. If you see the Pirate symbol immediately to one side of the girl symbol, he will also become wild. These wild sybols will always award the maximum possible combination on any of the paylines that you have potential winning line ups on. This gives you the potential to have three wilds on the screen at one time, if you have a pirate on each side of the girl symbol. This has the potential to really increase your winnings if you get a lucky spin.
For some, that may seem like enough bonus features, but Chests of Plenty takes it one step further with the Treasure Map bonus round. To activate this round, all you have to do is line up three, four or five treasure map symbols anywhere on the reels. You will then see three different treasure maps with increasing win amounts. If you originally lined up three Map symbols, you will start on the first and least valuable map. If you lined up for Treasure Maps, you will start on the next most valuable map in the bonus round, and if you lined up five you will stat on the most valuable of the three bonus maps. You can go up from one map to a higher value prize if you are able to collect three or more map symbols. Each map contains a trail around a treasure island, with different prizes, blanks, map pieces to transport you to the next map and mystery spots that could contain a prize such as cash or a map piece.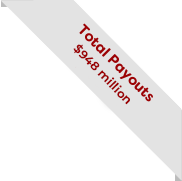 play for December's top jackpot
at Jackpot City with C$1,800 BONUS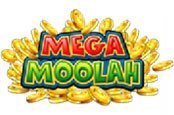 CURRENT JACKPOT
C$
Most recent win:
C$ 18,915,872.81 million in Nov 2023
PLAY NOW
at Jackpot City
There is also a wheel in the Treasure Map bonus round containing the numbers one through seven. There is also a skull and crossbones symbol. By spinning this wheel, you pick the number of spaces to move around the island on your treasure map trail. You get to keep spinning and moving forward until you land on the skull and crossbones, at which point your winnings are added up and you move back into the regular game.
As you will see commonly in progressive jackpot games, Chests of Plenty also has a regular jackpot which is pretty impressive. Right now, the progressive jackpot that you win with nine diamonds is at 100,000. The regular jackpot stays at a solid 10,000 no matter what the progressive jackpot looks like. This is pretty impressive if you are playing the max stake of C$2, which would win you C$20,000. All you need to do is line up three Chesty (the blond girl) symbols and you win!
Chests of Plenty Slots Symbols
As you can guess, the symbols on the reels in Chests of Plenty are all revolving around a pirate theme. You will see the classic cards game symbols,including Ace, King, Queen and Jack, but they are all in a treasure map font that fits the pirate theme. These symbols are not worth quite as much when you line them up on the reels as the picture symbols. These include a black bearded and eye patch wearing pirate, a scarlet macaw parrot (a pirate's best friend!), two swords crossing each other, a buxom blond with a revolver, a treasure chest scatter symbol, and a treasure map symbol to activate the treasure map bonus round.
Play Chests of Plenty Slots Today!
Chests of Plenty definitely has plenty of real cash prizes to go around for the lucky buccaneers who choose to play this exciting online slots game. You have so many ways to win in this game, you can play for hours and just watch the cash pile up in your bankroll. Not only is there a huge progressive jackpot right around the corner at every spin, you also have access to not one but two fun and exciting bonus rounds. The treasure chest bonus round lets you keep on winning over and over again until you stop lining up matching gems, and the treasure map bonus round lets you spin a wheel and move along a secret island trail to collect your treasure. Whether you are playing from home or on the go, this is a fun and riveting game for any pirate lover!
Reviewed By: OnlineSlots.ca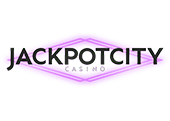 Exclusive Slots Bonus

100%

Up To

C$1,800
More than 580 games to play with real money
Over C$1600 available in deposit bonuses
Play with and earn real cash
350+ themed slot games