Review
Updated May 2023
Exploring Foxy's Slot
Reminiscent of an updated, and wildly less sad, Disney's Fox in the Hound or Robin Hood, this slot glorifiers the simple pleasures of the countryside. The symbols all contribute towards building the theme - there's an almost Tom Sawyer vibe here. A tent, a cooking pot and heart warming bonfire, and of course, a park ranger make up the symbols. Even though you aren't given much information about the game, it's pretty clear that the fox and the hound are best buddies. They sit together toasting a marshmallow over the fire while the reels spin round. It's difficult not to get sentimental playing this game. However, we have a sneaking suspicion it wouldn't be quite as popular in Canada if it didn't offer something pretty big in the cash rewards department. We tried it out for ourselves; find out what we thought in this candid review.
Paylines, Budgets and Betting Limits
You can unlock up to 25 paylines in this 5 reel game, with the minimum bet starting at a relatively high 0.25 per spin. Perhaps people with lower budgets ought to look elsewhere as we recommend that you budget for at least 100 spins, with 200 being ideal per play. If you are looking to be utterly ridiculous in your spending money, and just hate having spare cash, luckily for you this innocent looking game has a maximum betting limit of 2,500 per spin. We wonder if anyone has ever been stupid enough to try it, or lucky enough to reap the understandably considerable rewards of being that much of a daredevil. It certainly doesn't seem to fit in with the cutesy theme!
Don't be fooled by the childish graphics. Foxy Fortunes has big bonuses and free games to be won.
Thanks to 25 adjustable paylines and flexible stakes, you can enjoy all the fun on your own terms.
Bonuses and Rewards
The bonus features in Foxy Fortunes makes everything worthwhile. The first offers you 15 free spins and a 3 times your original bet multiplier. This round offers you the chance to walk away with on average between 10 to 30 times your original bet. Not bad. The other bonus feature here is the exciting Lucky Grapes cash bonus. In order to unlock this feature you must discover over 2 of the grape symbols on any reel. This is based on the traditional scratch card type game. Foxy will bound up and down on her trampoline, with every bounce rewarding you with yet another cash prize as she picks the grapes from the trees.
Concluding Thoughts
While this game appeals to those with a milder disposition, it still packs a punch in the cash rewards department. Luckily for you, if it's not to your taste, there's a wealth of in your face, adrenaline pumping games out there to choose from. However, for those who prefer this theme of game, its a true serene oasis in the desert. As Foxy Fortunes has such an usually high maximum bet, it's sure to attract some daredevils and big spenders, however we caution all players to practice good bankroll control and not get carried away beyond your budget.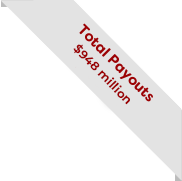 play for June's top jackpot
at Jackpot City with C$1,800 BONUS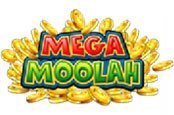 CURRENT JACKPOT
C$
Most recent win:
C$ 18,915,872.81 million in May 2023
PLAY NOW
at Jackpot City