Online Slots Frequently Asked Questions

Spinning to Win!
Some Of Our Popular Questions
Want to jump into online slots gaming, but confused by the many sites, games and deposit methods? Feeling a little lost and in need of some direction before laying out some loonies? We have you covered with a detailed FAQ that covers what you need to know to get started at an online casino site.
Here we lay out the answers to slots players' frequently asked questions to help you find your way around.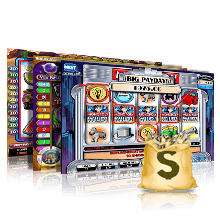 What are online slots?
Online slots are traditional electronic slot machines adapted for play on the Internet, either for real money or for fun. They vary by game themes, number of reels, number of paylines, and whether they have a fixed pay table or are progressives whose top jackpot progressively increases as people play the game.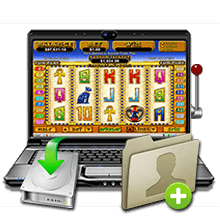 How do you play online slots?
It's pretty simple. Find a good slots site, create an account, either download the site's software or exercise their no download (aka instant play) option, make a deposit, optionally sign up for bonuses, and enjoy picking and playing the games.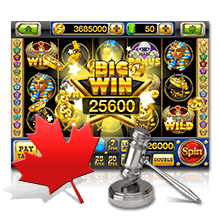 Are they legal in Canada?
Absolutely, so long as you play at either an international site or an online slots site provided by a Canadian province or territory.
How do I start playing for real money online?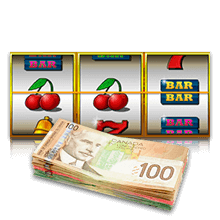 By far, the most important first step is finding the best online slots casinos. But their quality varies significantly. You could spend a lot of time researching all the features a great online slots site should have, and even more time trying to find sites possessing them. But why languish in investigative purgatory when you could be just a click away from real money slots heaven at the best sites?
Let the expertise of OnlineSlots.ca put you in the driver's seats of high performance online slots vehicles. And visit us for regularly for pit stops so you're always the first to know when the latest Ferrari is available for you to take out for an exciting spin.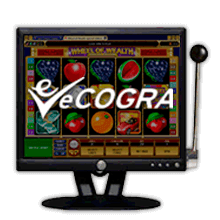 Is gambling on online slots really random?
It is at the top sites we recommend. One of the many characteristics of a great online slots site is game fairness. That comes down to the quality of game RNGs (Random Number Generators), the best of which are certified by internationally recognized third-party auditors like eCOGRA (eCommerce Online Gaming Regulation and Assurance) or GLI (Gaming Laboratories International).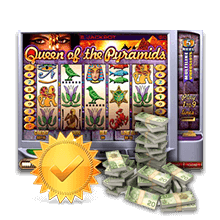 Do online casinos change the payout on slot machines?
They can within limits set by their online casino license. That's why it's important to play at sites licensed in better regulatory jurisdictions, something you'll get for free by playing at the online slots casinos we recommend. Better sites also publish their overall slots payout percentage, a key measure of how loose their slots are in general.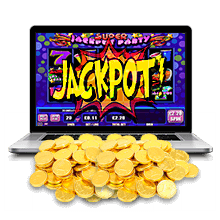 Is there a secret to winning online jackpots?
The secret is to play at online slots casinos with the highest payout percentages, which determines your chances of success in the long haul. The chances of winning jackpots and their payouts figures into payout percentage, so the higher the percentage, the more likely you are to win a jackpot at an online slots casino.
Another important factor is paying attention to whether - and how - individual game features might be unlocked at different wager levels. The last thing you want to experience is hitting the best combination of symbols that you thought meant hitting the jackpot, only to learn it doesn't because you wagered less than the denomination threshold required to enable higher level wins.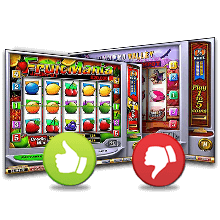 Which online slots have the best odds?
It's hard to say specifically without knowing the software. But simpler games tend to have better odds than more complicated games. Also, higher denomination games tend to give you better odds.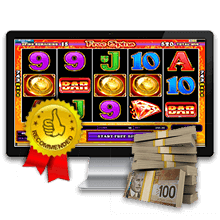 Are they recommended for playing at online casinos?
It's fairly common knowledge that other table games provide lower house edges than slots. And that's true whether you're playing at online or land-based casinos. But that doesn't mean that you won't have a ton of fun, and no other games provide more potential bang for the same buck as slots.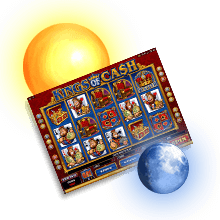 Is there a best time of day to play online slots?
No. Online slots are not set up to give you better odds of winning at different times of day. And if you think about it, that wouldn't even make sense for international online slots sites given people from all over the world are playing at all different times.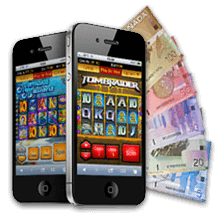 Can you play for real money on a mobile?
Definitely. The top sites we recommend have great real money mobile options. All you have to do is login from your mobile in real money mode and play away.
Does the amount of money bet influence my chances of winning?
It can. Betting higher denominations tends to improve your odds. But higher denomination play can also activate special game features, including the possibility of winning the jackpot on a progressive game. Always read the game rules carefully to understand how you need to bet in order to be eligible for loftier wins.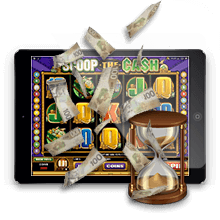 Why are online slots so addictive?
Slots are the simplest of all online casino games to play, with little or no thought required. Also, game development is an art and a science, bringing together varieties of sights and sounds to propel you toward just one more click. Part of the science of it is presenting "almost" combinations near your payline(s). Seeing those, surely you're just a click or two away from hitting something juicy, eh?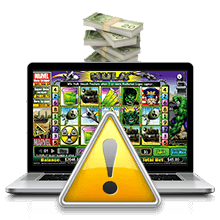 Why do professional gamblers avoid online slots?
First and foremost, they can find lower house edge in the bets of numerous other games. Baccarat, Blackjack, Craps, Roulette, and even video poker offer lower house edge bets, and that's what matters most in the long run. Pushing the envelope even further in favour of professional gamblers is a true game of skill like poker that pits players against each other.