Check out the Highest Payout Games by Evolution Gaming
Evolution Gaming is the premier supplier of live casino games and some of them have sizeable payout potential. For the best chance of landing a win, the following Evolution games have the best payout rates:
| | |
| --- | --- |
| Slot Game | RTP |
| Cash or Crash | 99.59% |
| Lightning Blackjack | 99.56% |
| Live Texas Hold'em Bonus Poker | 99.47% |
| Infinite Blackjack | 99.47% |
| Roulette (French) | 98.65% |
Cash or Crash
Evolution spared no expense in creating Cash or Crash. This is a game where the human-looking host is set in a virtual airship that circles a major city below. The host handles the lottery bingo-style machine with green, red, and gold balls. You must climb through levels on a payout ladder and reach the top to win.
You also have three options with your winnings: Take All the Money, Take Half, or Continue playing. During gameplay, a green ball enables you to move to the next step of the 20-level paytable. A red ball causes a crash and the loss of your stake, while the gold ball (there's only one) provides a protective shield against the next red ball. The potential overall prize starts at 18,000x your stake, which rises to 50,000x if you draw the gold ball.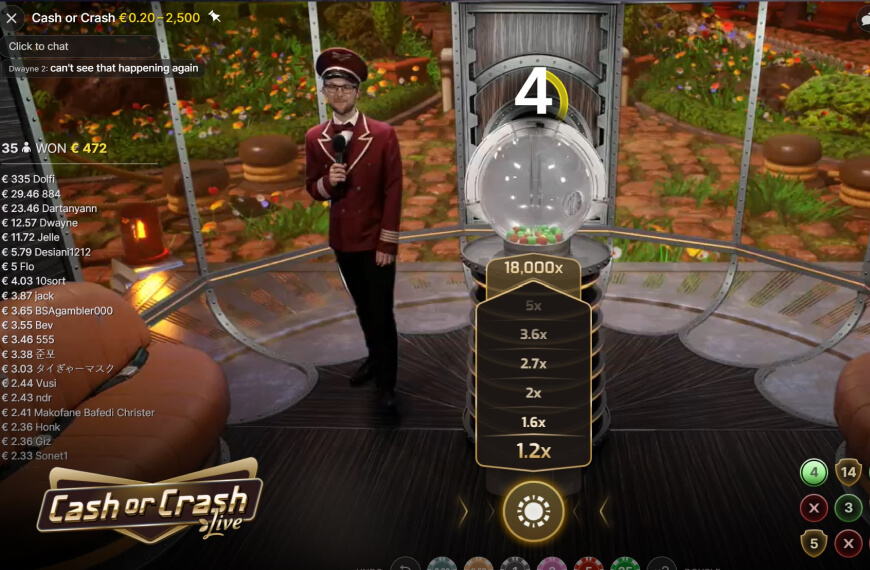 Lightning Blackjack
The best Evolution Gaming casinos offer the popular Lighting Blackjack variant, which uses multipliers on top of the standard blackjack game. This is a scalable live table, which means an unlimited number of players can join simultaneously. While you can play standard blackjack in this variant, the lightning element is a side bet (and the main reason to choose this game).
When you make the lightning bet, you can receive a 2x or 5x payout if you win two consecutive hands. You must pay a separate fee/side bet on each game round to fund the multiplier. This bet is 100% of the value of the wager, and multipliers come with each winning hand value (14-17, 18, 19, 20, 21, and blackjack). The values are listed behind the dealer during gameplay.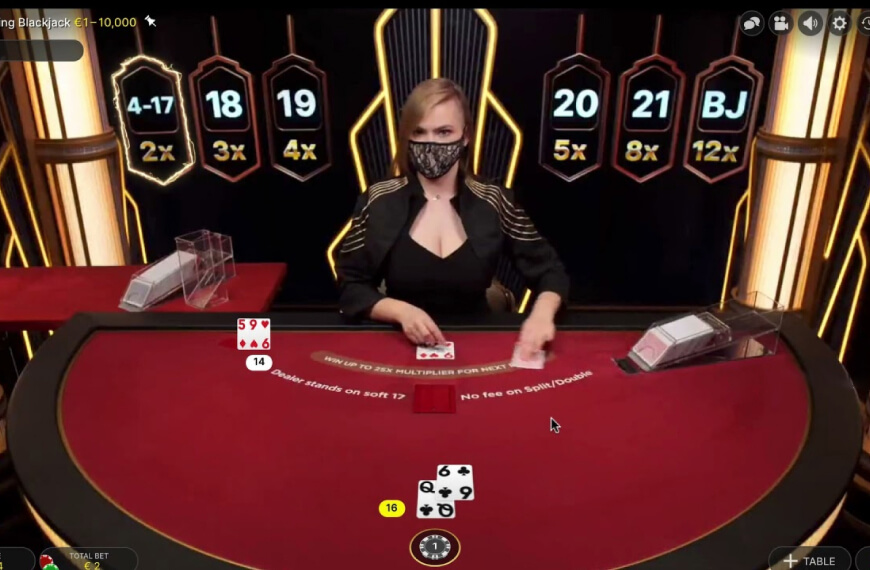 Live Texas Hold'em Bonus Poker
Live Texas Hold'em Bonus Poker brings extra winning opportunities in the form of two optional side bets: Bonus Bet and First Five Progressive Jackpot. These double bonus wagers enable you to pick up a win alongside the standard poker hand. Both extra bets are optional, and you can play classic Texas Hold'em with an RTP of 99.47%.
The Bonus Bet side wager offers a payout at odds of 1000:1, but the star of Live Texas Hold'em Bonus Poker is the First Five Progressive Jackpot side bet. With this feature, if you achieve a Royal Flush hand in regular gameplay, you can play for a huge progressive jackpot! Better yet, the First Five bet offers lower fixed jackpots for other hand rankings.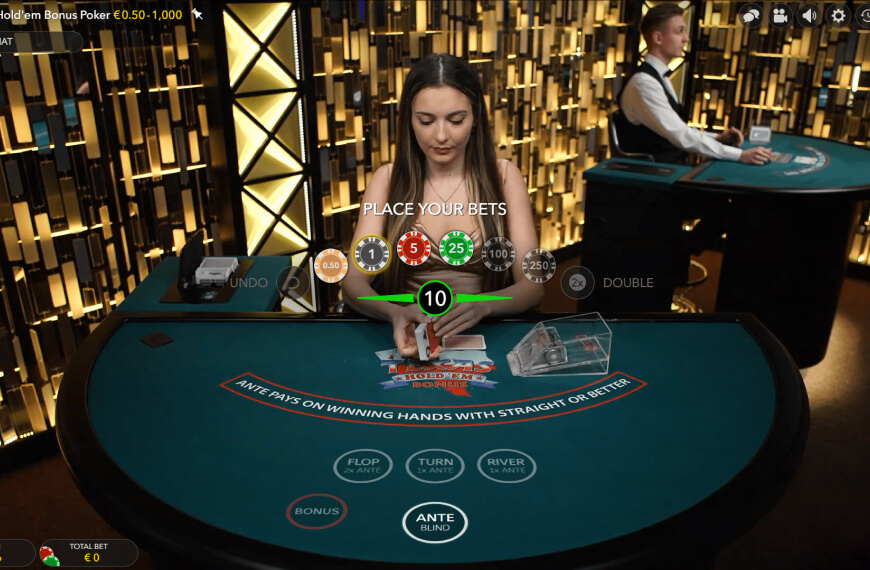 Infinite Blackjack
Not only is Infinite Blackjack one of the most entertaining Evolution games, but it's also one of the best-paying. Based on traditional blackjack, the main benefit of the Infinite variant is that there's no limit to the number of players who can join - you'll always find a seat at the table.
You can start playing for as little as $1, making it ideal for beginners and budget players, or you can bet up to $5,000 if you're feeling flush.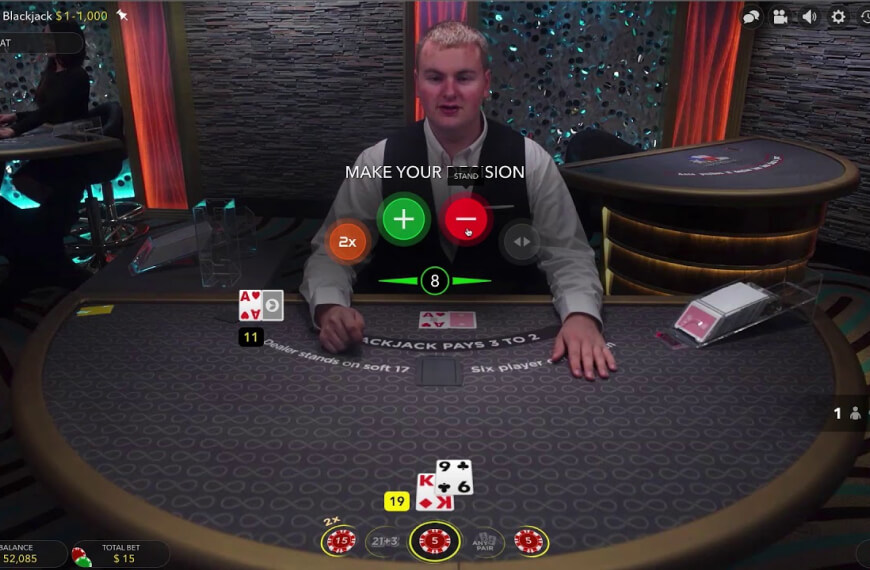 Roulette (French)
Evolution Gaming's French roulette provides standard European roulette gameplay with a house edge of 2.7%. This French roulette variant stands out because of the "en prison" and "la partage" side bets. Both bets are optional and involve ways to protect parts of your wager if the ball lands on zero when the wheel stops spinning.
French roulette is always the most expensive roulette variant to play, with a maximum bet of $50,000. However, you can place a minimum bet of just $2 per spin.